If you want to order something from ROMWE, you may be wondering how long it will take to ship to you. This is a commonly asked question, as ROMWE has a reputation for taking quite a while when it comes to shipments.
ROMWE is a very popular women's clothing company that has only continued to grow in popularity among its customers. Despite this, there are still a lot of questions about how ROMWE ships and what time customers can expect.
For any kind of overseas company, there is always a bit of fear about how long shipping will take for US customers. This is because shipping overseas takes much longer, and US shoppers often have to wait for much longer than usual.
Keep reading to find out how long ROMWE takes to ship as well as process orders.
How Long Does ROMWE Shipping Take?
When it comes to shipping times, ROMWE takes quite a bit of time to deliver its packages. Customers will have to expect to wait quite a while as the typical time for ROMWE shipping takes 10 to 28 days on average.
This is quite a long time to wait, but this is mostly due to location, as ROMWE is not located in the US. This greatly adds to the shipping time as items must travel much farther and go through customs as well.
Because of this, customers will have to expect to wait a much longer shipping time than they might be used to. This is one of the downsides to shopping at ROMWE as you cannot get your items within just a few days as you may like to.
The ROMWE does offer two different types of shipping that you can choose from when you place an order, this includes options like:
Standard shipping
Express shipping
The standard shipping option is by far the cheapest option that you get at ROMWE as it also takes the longest. This typically takes 28 days at the most to arrive at its destination as long as it does not experience any kind of delay.
Express shipping is much more expensive, but this is because you can expect to receive your package within 2 to 4 working days. This is quite the difference from having to wait up to 28 days to receive your ROMWE package.
How Long Does ROMWE Take to Process Orders?
Now that you know how long it takes for ROMWE to ship, you may be wondering how long it takes for orders to process. This is another step in the shipment process that can take quite a while, which is why many customers are curious about this.
ROMWE typically takes 3 to 7 business days to process orders before they are ever sent out to be shipped. This is why customers should expect to see up to a seven-day delay before their item is even shipped from the warehouse.
ROMWE has to go over the order and prepare the items for shipment, which is why this can take several days. This is why customers will have to experience a wait even before the item is shipped and starts to make its journey.
So if you do not see any tracking information for the first week after placing your order, this is nothing to be concerned about. This could take even more than seven days as this includes business days, not weekends or holidays.
This is why it is best to try to remain patient when you have placed an order with ROMWE. If you think that your order has been delayed, most likely it is still in the process of being shipped and just hasn't been completed yet.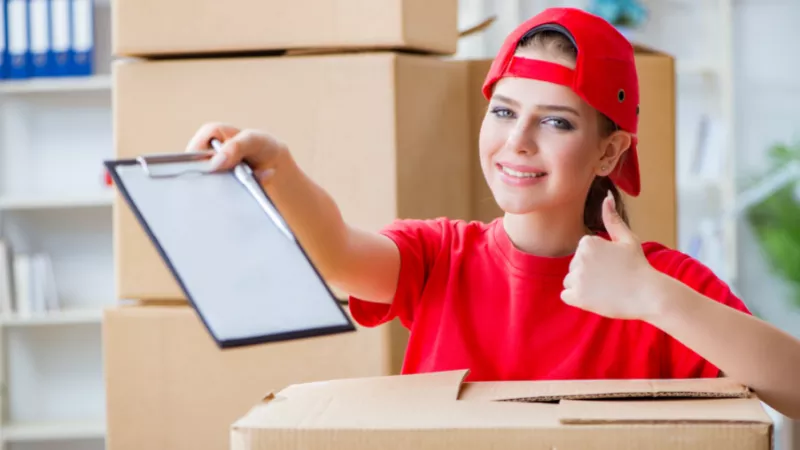 Does ROMWE Ship Over the Weekend?
ROMWE, like many businesses, has a schedule of working on business days throughout the week. This does not include the weekend or holidays that may pop up on weekdays.
ROMWE will not process orders or ship packages over the weekend as it will not be open during these times. Once your package has shipped, it may experience a few delays as it is being shipped over the weekend.
ROMWE will not send out any packages over the weekend or even process them over Saturday or Sunday. If you place your order around a holiday, this can also cause a slight delay, as ROMWE does not work on major holidays.
So if you have ordered a package around the weekend or a holiday, you should plan on experiencing a slight delay. This typically will be no longer than two or three days, depending on the situation.
How Long Does It Take ROMWE to Ship Packages?
If you have ordered a package from ROMWE, you can typically expect to receive the package within 10 to 28 days. This is quite a long wait time, but it is because ROMWE is not a US-based company.
Because of this, a package is going to have to be shipped much farther and go through more of a process to get to you. This lengthens the shipping time and can't make it hard to know just how long you are going to have to wait.
It is also important to mention that ROMWE takes 3 to 7 business days to process all orders. So you will have to experience this wait time before your package is even shipped from the warehouse.
If your package is being shipped over the weekend or over any kind of holiday, it may be delayed slightly.