U-Haul requires its customers to pay upfront for their rental vehicles and towing equipment. However, customers must pay additional charges if they use more miles or days than they are allotted.
This payment process can be misleading, causing customers to pay more than they expected. Here's what you need to know about U-Haul's late fees and charges.
What Are U-Haul's Late Fees?
U-Haul doesn't explicitly have late fees. However, the company does require payments for additional days and miles that weren't covered in your leasing agreement. These fees may or may not vary from dealer to dealer. Here's a general guideline to give you an idea of what to expect.
U-Haul Trucks: $40 for every additional day
U-Haul Trailers: $20 for every extra day
U-Haul Towing Devices: $20 for every additional day
This means you'll have to pay one of the costs above if you go over your allotted time or need additional days. For the most accurate information, use the official location finder and contact your local dealership. From there, you can speak to a team member to figure out what works for you.
If I Return My Rental Truck Late, I Have to Pay Extra?
Yes, you'll have to pay for every additional day if you return your rental truck, van, trailer, or towing device late. Generally speaking, U-Haul provides its customers with more than enough time to get their vehicles back on time.
What about Extra Miles?
Let's say you don't need an extra day for your rental vehicle and only need a few extra miles. U-Haul allows this and will charge you accordingly. Here are the rates for additional miles for U-Haul rental trucks and vans.
This may or may not apply to towing equipment and trailers. As always, contact your local U-Haul dealership for the most accurate information available.
Are There Other Fees?
U-Haul does charge other fees in some cases. Besides extra days and miles, you may receive fines for vehicle damage, dirty vehicles, returning a rental vehicle with less gas, etc. It's not specified how much each of these fees cost.
However, you can use the official location finder to find your nearest dealer and speak with a team member.
Will I Have to Pay For Both Additional Miles and Days?
Yes, you'll have to pay for any additional mile and days you use for your rental vehicles. This means if you use two more days than you were allotted in your initial leasing agreement, you'll have to pay for those days and any extra miles used. These fees can become increasingly high if you let them sky-rocket out of control.
Will I Need to Make a Deposit?
You'll need to make a deposit for your rental truck, van, or moving device if you're paying in cash. Some locations don't take cash payments for any of their rental vehicles or equipment. You visit the official location finder to determine if your nearest dealership takes cash.
Here are the deposits depending on the moving services you choose:
In-Town Rental Truck: $100 or estimated rental charges (whichever is higher)
One-Way Rental Vehicle: $100 plus rental rate
It's important to note that you cannot reserve Cargo Vans and Pickup Trucks with cash payments or deposits. These rental vehicles must be booked with a major credit card.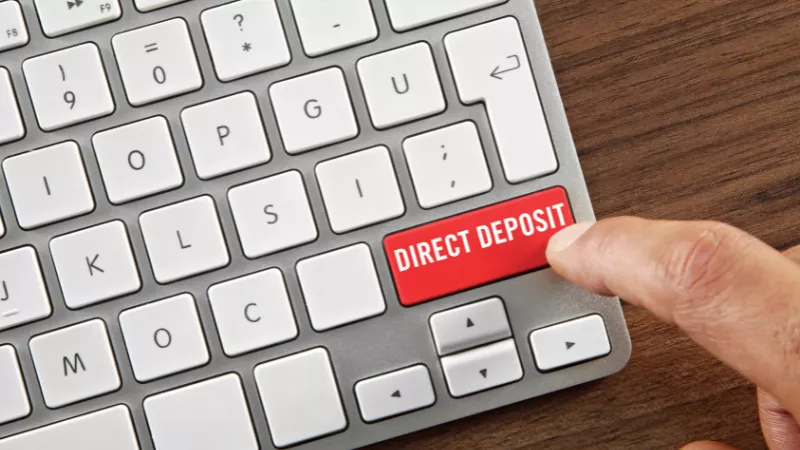 How Does the Deposit Work?
As you know, any rentals or leases paid in cash will require a deposit. The deposit costs around $100 depending on the vehicle and moving service.
For instance, if your rental fees are $600 before the deposit, you'll have to pay an extra $100 at the time of rental. This means you'll be required to pay a total of $700 cash upfront.
However, when you return the rental truck or van, the $100 deposit will be refunded. This refund can be completed by cash or a mailed company check. If you want a cash refund, be sure to return your rental vehicle or equipment during business hours so that you can coordinate with a team member,
If you opt for a check in the mail, ensure you're using the correct address. If you provide the incorrect address, your refund cannot and will not be reassigned until the first check comes back undelivered. This process can take quite some time, so it might be best to opt for a cash refund.
Refunds Only Apply if You Don't Have Fees
Keep in mind that you'll only receive your deposit back if you don't accrue any fees or charges. Additional fees and expenses can reduce or completely eliminate your deposit. You could use your $100 deposit entirely and owe more afterward. Here are some of the factors that can accrue additional charges:
Extra days
Extra mileage
Damage to the equipment
Returning a dirty vehicle
Replacing a vehicle with less gas than intended
How Much are U-Hauls Late Fees?
U-Haul has multiple late fees and charges depending on the type. Some of these fees depend on the vehicle or towing equipment, while others are determined by the number of additional miles you use. Here are the breakdowns of U-Haul late fees:
U-Haul Trucks: $40 per additional day
U-Haul Trailers: $20 per extra day
U-Haul Towing Devices: $20 per additional day
$0.40 for every extra mile