If you have frequently enjoyed stopping at Steak 'n Shake, you may want to know where the chicken fingers went. Where did the chicken fingers go, and are they going to come back to the menu?
These are common questions as many customers are worried about Steak 'n Shake having discontinued this popular option. As the chicken fingers have always been a popular pick on the Steak 'n Shake menu for many customers.
Keep reading to find out why Steak 'n Shake discontinued the chicken fingers and whether or not they are gone for good.
Why Were the Steak 'n Shake Chicken Fingers Discontinued?
Steak 'n Shake has discontinued its chicken fingers, enraging many of its loyal customers across the board. It did this as it has been giving its chain a fresh facelift by replacing and removing all kinds of classic menu items.
Though it has been doing this to try to improve its business structure, it has only succeeded in upsetting its customers. Especially when it comes to the chicken fingers, which were a fan favorite.
Business Reasons
The company has been struggling with financial issues for a while. It has deeply rooted business issues that have caused it to nearly close down due to poor management and its very low prices that just don't seem to keep the restaurants afloat.
Removing certain menu items has been one of its latest attempts to rebrand itself and create a fresh start. It has not been particularly forthcoming about why these decisions are being made, leaving us to have to speculate.
It may be trying to cut down processing costs, or it is simply making way for some new menu items. As of right now, it is hard to know for sure, but customers are still very unhappy nonetheless.
Steak 'n Shake Removed the Chicken Sandwiches
Along with the chicken fingers, the chicken sandwiches have been another menu item to get the boot. This has come as a shock to many Steak 'n Shake customers as the chicken sandwiches have also been popular options.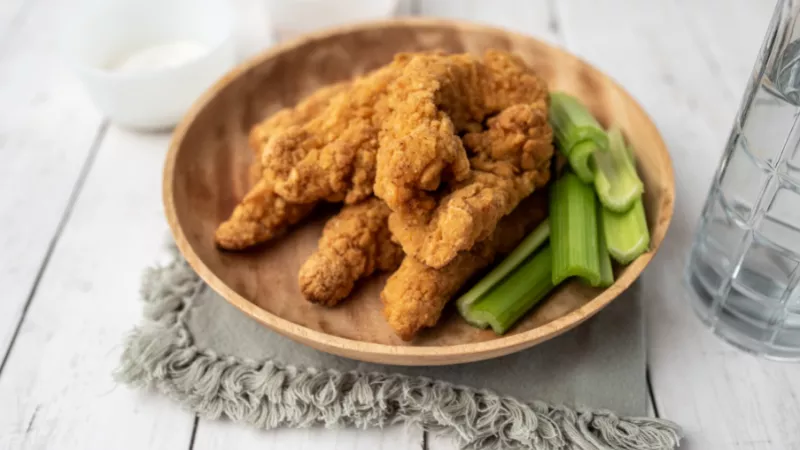 It has removed many menu items within a short period of time as it has been altering its entire business. The whole process has been very confusing for its customers as it has not stated why this is all happening.
Other Items That Have Been Discontinued
These are not the only two menu items to go, however. Several other options have also been suddenly discontinued, including:
These are a few of the side options that Steak 'n Shake has decided to remove from its menu. It is clear that it is either making way for new items or is simply trying to cut back, though it hasn't given much of a statement about these changes.
This has left many Steak 'n Shake customers worrying over whether or not their favorites will be the next to go. Many also worry that these changes are poor business decisions on the part of Steak 'n Shake.
It is potentially ostracizing its customers by removing classic menu items that many people have enjoyed for years.
There Is Still Grilled Chicken On The Menu
Though most people do not think of healthy food options when they think of Steak 'n Shake, it does have great healthy options.
This is its grilled chicken, which is not breaded, leaving it clean and nutritious.
The grilled chicken is typically found on the menu in the form of a sandwich, but Steak 'n Shake removed the chicken sandwiches from its menu. Despite this, you may still be able to find other grilled chicken options on the more reticent menu.
If calories aren't a concern, Steak 'n Shake seems as though it will be keeping its chicken strips on the menu. These are very similar to the chicken fingers, though they are larger, flavored differently, and have more breading on the outside.
| | | |
| --- | --- | --- |
| Name | Available | Discontinued |
| Chicken Fingers | | X |
| Chicken Sandwiches | | X |
| Grilled Chicken | X | |
Wrapping Up
Steak 'n Shake is currently changing up how it runs its business by altering its menu.
Not much is known about the real goals behind this as it has not released any statements about these changes for its customers.
Steak 'n Shake has a history of financial issues, which it seems to be trying to resolve. Customers hope that it will make the right changes so that it can continue to offer its delicious fat food options for years to come.