If you are considering renting a u-haul truck, you may be wondering if you can use it to tow your own trailer. Maybe you have a trailer but not a vehicle large enough to tow it.
This is important to know before you rent a u-haul truck so that you can be fully prepared for what you can and can't do. To find out if you can tow your own tailor with a rented u-haul trailer, keep reading.
Can I Tow a Trailer With a U-haul Truck?
You can safely and effectively tow your own trailer with a rented u-haul truck. You will just need to first let U-Haul know that you plan to do this so that you can be provided with the necessary equipment to do so.
It is actually very common for people to rent u-haul trucks for the purpose of transporting their trailers. This is because many do not have a vehicle equipped with the power to tow such a large trailer.
U-haul trucks are heavy-duty and made to tow very large and heavy items. This makes them the perfect option for towing a trailer to wherever you need to take it.
This can be safely done by using the right kinds of towing equipment that you can get from U-Haul. U-Haul has the best options when it comes to rentals and has a wide selection of equipment to choose from.
Make sure to let U-Haul know how you plan to use the trucks so that it can help you to get the right equipment. This way, you will be completely prepared to safely tow your trailer.
What Do You Need to Tow a Trailer?
To tow a trailer, there are a few pieces of equipment that you will need to get. These tools will help you to safely tow your trailer while minimizing the chances of anything going wrong.
One item that you definitely need when towing a trailer is a trailer hitch receiver. This attaches to the underside of the vehicle and has a receiver opening.
This piece of equipment makes towing much easier as it is very easy to install, and some trucks even come with one already attached.
Another piece of towing equipment that you will need is a ball mount. This is the tool that will slide into the trailer hitch opening. These come in many sizes, so make sure you take accurate measurements beforehand.
It is very important to have the right size of ball mount so that it will fit into the hitch opening and keep the trailer level while towing.
Another piece of equipment that you will want to get is a pin and clip. This helps to hold the ball mount inside the trailer hitch opening and keeps it firmly secured in place as you tow.
A trailer hitch ball will also be necessary to tow a trailer as it provides the attachment point for the trailer. This will need to be the same size as the coupler of the trailer that you will be towing.
Does U-Haul Provide a Hitch Ball for Towing?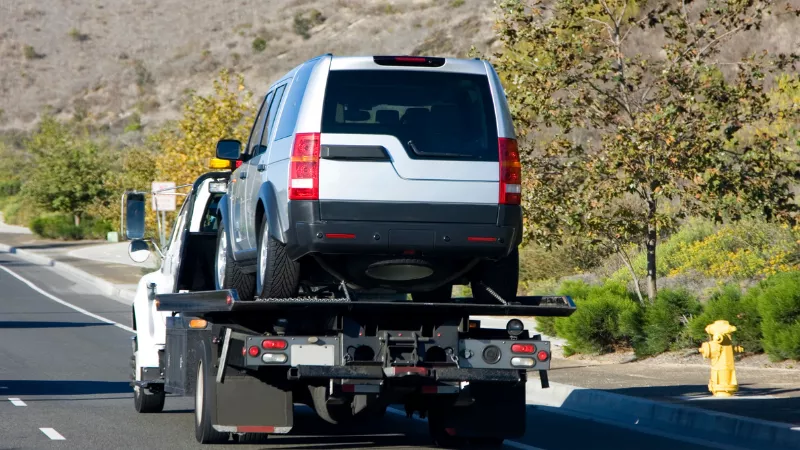 U-Haul has a large selection of any towing gear that you could possibly need. All you need to do is tell the people at U-Haul what you plan on towing, and they will help you to find the gear.
You will need to rent this equipment, however, as U-Haul does not just give out its supplies for free. You will need to rent any necessary equipment unless you already have it.
U-Haul will not simply provide any equipment, though its trucks come with a hitch already installed. You will need to rent any equipment that you will need to tow your trailer. This will be added to your rental bill once you return everything.
The good thing is that U-Haul is one of the most affordable rental services out there. It may charge you for any equipment that you need, but it is all at a very affordable price when compared to other options.
This is why U-Haul is one of the top rental companies and has locations all over the place. It is a very popular option and will give you a much better deal than many other rental places.
Can I Use a U-haul Truck to Tow My Trailer?
You can easily use a u-haul truck to tow your trailer as long as you get the necessary gear to do so safely. Make sure to tell U-Haul what you plan to do with the truck so that it can help you out.
The people at U-Haul will give you a list of towing instructions and can help you to pick out the right towing gear. Though you will have to rent any gear that you need as U-Haul does not provide this kind of equipment.
Any gear that you rent will be added to your final bill, and all rented equipment will need to be returned with the u-haul truck.
This gives you the option of being able to get everything that you need in one place. This is part of why U-Haul is such a popular rental company as it provides ease when moving or towing.
Even though you will need to rent any equipment that you need, U-Haul is very affordable and gives you one of the lowest prices. This is ideal when you need to rent a truck as well as an assortment of towing gear for your trailer.