If you are thinking of placing an order with Chewy, you may want to know more about Chewy's return policy. This is a good thing to want to know about since this could end up being important later on if you want to make a return.
Chewy is a very popular online store that sells all kinds of pet care items, from food to pet clothes to pet medications. It is one of the best places to shop for your pet as it has everything you possibly want and offers some of the best prices out there.
This is why Chewy has become so popular and has so many pleased customers that return to it time and time again. Keep reading to find out just what kind of return policy Chewy has and how it applies to your purchases.
What Is Chewy's Return Policy?
Chewy is an online store that has a great return policy that is aimed to please its customers. With Chewy, you can return something at any time, no questions asked if you are not 100% satisfied or happy with your order.
Chewy has a 100% satisfaction guaranteed policy that allows for returns up to 365 days after making the purchase. It has very few rules because it wants you to be very happy with everything that you order.
The only thing that Chewy asks of you are that all returns be:
Unused
Not expired
In like new condition
As long as it arrives back to Chewy in these conditions, your return should be successful. Chewy wants all of its customers to be happy and will do what is necessary to accomplish that.
That is just part of why Chewy has such a remarkable reputation amongst pet owners. Not only does it offer affordable prices, but it is also happy to accept returns if you are unhappy with any item.
This gives you the freedom to return anything you aren't satisfied with for any reason. This way, you don't have to pay for anything that you don't actually want or need.
Chewy will also take full responsibility for any orders delivered damaged, defective, or with missing items, so you don't have to worry about it.
Does Chewy Do Free Returns?
If you want to return something to Chewy, fees are not something you have to worry about. Unlike some other stores, Chewy will not charge you any kind of fee to have something returned to the online store.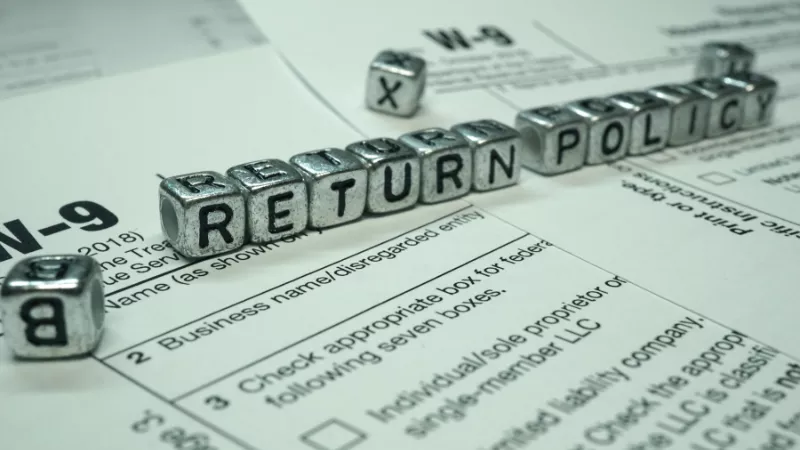 All Chewy returns are 100% free with no fees applied. You won't be refunded for your shipping fees, but Chewy also has free shipping on orders of a minimum amount of money spent, so you may not need this anyway.
Many stores will charge you a small shipping fee for returns but not Chewy. All returns are completely free, even down to the shopping, which Chewy covers out of its own pocket.
This is part of why returning through Chewy is so easy and so enjoyable. You can rest easy knowing that you will get your full refund back to your original payment method.
How Do I Return Something to Chewy?
Returning items to Chewy is a very simple process that anyone could follow. Chewy has made sure that it is not difficult so that nothing will stop you from returning items if you are not happy with them.
To make a return to Chewy, all you have to do, is call the customer service team to ask for a return merchandise authorization number. They will also give you instructions as to how you need to return the product.
Your refund will promptly be issued once the return arrives at Chewy and is inspected for quality issues. There are also instances where Chewy may issue a refund without you having to return the item at all.
This is the case if you got the item damaged or missing items that were necessary. This can also happen if items arrive expired or Chewy does not see the need for you to return the purchase.
This is a very simple process and allows you to quickly make a return so that you can get your refund as soon as possible. Just make sure you allow Chewy the time to give you the refund as well as the time it takes to become available to you.
In some cases, this could take as long as 14 days altogether between shipping, inspecting, and the money going into your account.
Can Open Items be Returned to Chewy?
If you have opened an item that you bought from Chewy, you may be worried that it can no longer be returned. The good thing is that Chewy wants you to be satisfied with your order no matter what.
Because of this, Chewy may still receive returns that have been opened but are unused. It understands that you may have changed your mind about the item after opening it and now want a refund.
In this instance, Chewy may also decide to just give you a refund without a return. It has the op[tion to do this since the item would not be able to be resold after having been opened by someone else.
You can ask about this when you call to return it, sometimes Chewy will allow this, and sometimes it won't. This really just, depends on the product and how valuable it is.
Can Chewy Items be Returned to PetSmart?
In 2017 Chewy was acquired by PetSmart, making it one of the businesses owned by his company. Because of this, you may be wondering if you can just take your Chewy returns to PetSmart.
You actually can do this as Chewy returns are able to be returned to all PetSmart locations without any issues. This provides an easier and quicker way of making your Chewy returns without having to mail them.
You can do this without having to call the Chewy customer service or get the item ready to be shipped. Just make sure it is in its original packaging and is in as good a condition as possible.
Chewy prefers returns to be in salable condition, but it understands that this isn't always possible. Though this is preferred you can often still make returns if the items are opened.
When you return Chewy items to a PetSmart location near you, you can get an immediate refund instead of having to wait. This is the ideal option if you live close to a Petsmart store and can just bring your return there.
What Kind of Return Policy Does Chewy Have?
Chewy has a very flexible return policy that makes it very easy for customers to be happy with their purchases. Chewy designed its policies this way so that you will never have to hold onto something that you aren't happy with.
This allows you to return anything that you don't want as long as it is unused and in like new condition. Though this is what Chewy prefers, there are times when it will accept returns even if they are open or have been gently used.
This is because it wants all of its customers to be 100% satisfied with what they have bought. It will also take full responsibility for items that are damaged, defective, expired, or missing from your order.