DoorDash is an excellent service for merchants, drivers, and customers. However, it can be hard for all parties to communicate a restaurant's hours.
Sometimes, DoorDash relies on drivers to report closed restaurants. That can be annoying for customers, but merchants may not always report their changing hours.
Restaurant Is Closed on Doordash
DoorDash may say a restaurant is closed because it truly is. However, it may also show that if the app is crashing and drivers are unable to deliver food.
When a specific restaurant is closed, it's possible the merchant turned off DoorDash to catch up on orders.
Here are the possible reasons:
When ordering from DoorDash, consider looking at the website of the restaurant where you want to order. You can also call a restaurant to see if they're accepting DoorDash orders.
Restaurants may show up as closed on DoorDash for a variety of reasons. And the reason may not always be the same if the restaurant tends to close often.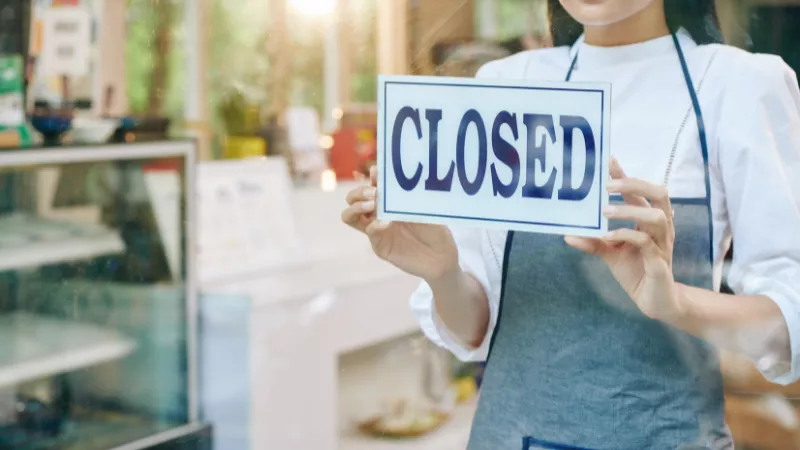 When placing your next order on DoorDash, consider the following possibilities. Then, you may be able to place your order at a time when the restaurant can make your food.
1. The Restaurant's Hours
Sometimes, a restaurant closes early or has temporary hours. This can happen a lot in the winter when restaurants may close an hour or two earlier than in the summer.
Many restaurants also close early or completely on certain holidays. Fortunately, you can avoid this issue by contacting the restaurant directly. Call the location you want to order from and ask what their hours are that day.
You can also follow your favorite restaurants on social media. Some companies will post changes in hours on their social pages.
2. The Merchant Is Busy
Even if a restaurant is open, they may pause DoorDash orders. This can happen if the restaurant is busy and has a lot of orders from DoorDash, other delivery apps, and in-person guests.
The merchant can pause orders so that they have time to catch up on the orders they currently have. You may notice this happening during busy lunch or dinner rushes.
Sometimes, all you need to do is wait an hour for the restaurant to start taking DoorDash orders again. Or you may choose to order from a different restaurant.
3. DoorDash App Problems
The DoorDash app may have issues that cause you to see restaurants showing up as closed. Allegedly, this may happen if the app keeps glitching.
Dashers may not be able to use the app long enough to accept and complete orders. If you notice that all of the restaurants in your area are closed, this may be the case. That's particularly true if it's the middle of the day and you know at least some places are open.
4. A Dasher Reported It
Maybe it seems like a restaurant is open, and you can order food normally. However, you get a notification that a dasher can't complete your order.
If a driver gets to a restaurant to find that it's closed, they can report the issue to DoorDash. The dasher will be able to say when they believe the restaurant will open back up. That helps DoorDash pause orders for the restaurant in question.
Of course, this can be annoying, but DoorDash can refund you for the order. Then, you can order from somewhere else if you choose.
5. It's Late at Night
DoorDash technically operates at all times. However, many restaurants close around 10 pm or so, at which time you won't be able to order food.
Even if a restaurant is open, you may need to wait a while for the delivery. The company uses contractors, so they can't control when drivers are willing to work.
So if you order food late at night, there may not be any drivers available. Keep that in mind when placing a late DoorDash order as well as an early breakfast order.
DoorDash may say a restaurant is closed because that's the truth. However, it's possible the app is crashing, and drivers can't work.
The restaurant may also need to pause DoorDash orders to catch up on their existing orders. And if it's early or late, there may not be any dashers near you to fulfill your order.