Pretty Little Thing is a cute online store that sells clothing for women. If you want to give the store a try, you probably want to know what to expect when it comes to shipping.
Unlike Amazon, shipping isn't always going to be super fast. Keep that in mind before placing your order from Pretty Little Thing.
How Long Does Shipping Take From Pretty Little Thing?
Shipping from Pretty Little Thing can take as long as nine business days with Standard Shipping. That means it could take close to two weeks once you account for weekends and holidays. Express Shipping can take up to four business days.
On delivery day, your shipment will arrive as early as 8 am or as late as 9 pm. If you order to a PO Box, you can only use Standard Shipping.
Pretty Little Thing Shipping Tiers
Before you order from Pretty Little Thing, consider the shipping tiers. USA Standard Shipping can take as long as nine business days to get to you. It will cost $7.99 in addition to the price of your order.
If you don't want to wait that long, you can opt for USA Express Shipping. That tier will only take up to four business days. However, it will cost you $14.99 extra over the price of your order.
What Is a Business Day?
A business day refers to a weekday that isn't a holiday. You should keep that in mind when calculating shipping times for your order.
Maybe you place an order on a Monday. Don't expect to receive it by Wednesday a week later, even though that is nine days. The Friday at the end of the second week would be nine business days after you placed your order.
If there's a holiday in there, things get even trickier. Maybe you order the Monday 10 days before Thanksgiving. The Friday after would only be eight business days. So you'd need to wait up to 14 days total to receive your order.
How to Track Your Shipment
Luckily, Pretty Little Thing lets you track your order. Once the store ships your item, they should send you a tracking number. Then, you can go back to the website to enter the number to view your status.
After the first delivery attempt, you have 15 days to collect the package. If you can't do so, you can reschedule the delivery. Otherwise, the package will go back to Pretty Little Thing.
Do You Have to Sign for the Package?
You will need to sign for the package upon delivery, but someone else can if they're home. If no one is available, the courier will leave a note about attempting delivery.
The courier can then try to deliver the package elsewhere and tell you where. Or they might come back the next day to deliver the item. Couriers will try to drop off the package up to three times before they ship it back to the store.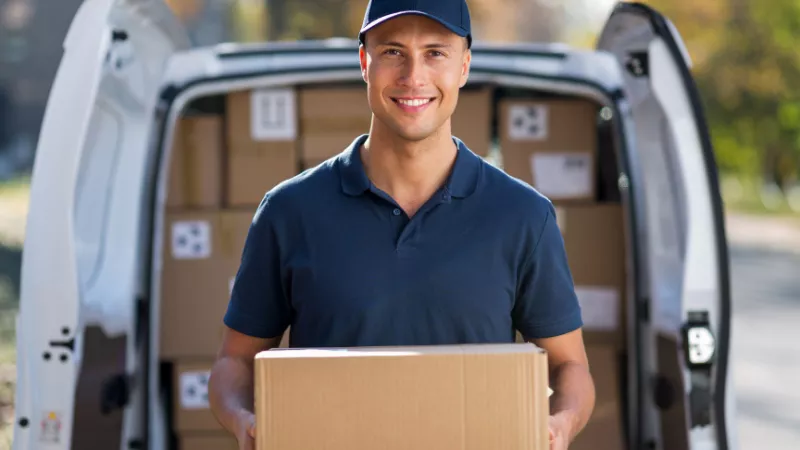 Do You Have to Pay Customs and Import Duties?
Since Pretty Little Thing is in the UK, they'll pay the customs and duty costs. However, you might have to pay a small fee depending on where you live in the US.
Talk to your city to learn if you'll owe any taxes on your order.
What's the Shipping Time for Pretty Little Thing?
The shipping time for Pretty Little Thing is up to nine business days. If you upgrade to Express Shipping, it will only take up to four business days. However, business days don't include weekends or holidays, so shipping could take up to two weeks in total.