You rented a U-Haul key and you do not know where you put it. You misplaced or lost the U-Haul key and you want to know if U-Haul has spare keys. We'll find out in this article.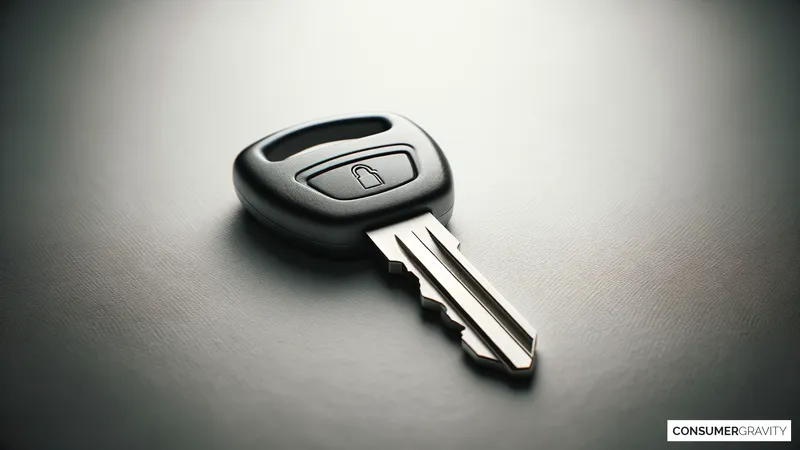 Can I Get a Spare U-Haul Key?
Yes, you can get a spare U-Haul key if you lose your U-Haul key. The U-Haul place should definitely have a spare key for you. They should also be able to make a spare key since you lost yours. Keep in mind that there may be a fee.
What Happens If You Lose the Keys to a U-Haul Truck?
If you lose the keys to a U-Haul truck that is very unfortunate and doesn't look good on your part. While U-Haul can't actually not rent to you anymore, it may raise a red flag the next time you try to rent something from U-Haul or not. That's just my best guess.
So if you lose the keys to the U-Haul truck, you probably won't be able to get back into the U-Haul if you locked the doors prior to losing the keys. Therefore, your things will be trapped in the U-Haul truck until you locate a spare key. This is not good for you or U-Haul because I'm not sure if U-Haul uses a local locksmith or if they have one who works for their company.
When the keys are lost to the U-Haul, the first thing you should do is call your local U-Haul where you rented the truck from. Explain the situation to them of how you lost the key and ask if it is possible to get a spare. You can't move the truck without the key.
How Do I Unlock My U-Haul Door Without a Key?
It is very much possible to unlock your U-Haul door without a key. This is not something that I'll be able to walk you through in this article. However, I will say that you can do a Google search or go to YouTube.com and type in something like the question above and something should populate for you.
There are a ton of videos on the internet and YouTube specifically that will walk you through how to unlock a U-Haul truck door without a key. Do I recommend you do this on your own? Not unless it is urgent that you get inside the truck.
It is always better to step aside and let someone from U-Haul do the job because you probably don't know what you're doing. If you damage something, you're going to be expected to pay for those damages. If a U-Haul employee damages something trying to unlock the door that will be between them and the company and your hands will be free.
U-Haul would want their employee to be the one to work on getting the door unlocked rather than you trying it yourself. So stand back and let U-Haul do its job.
Do I Need to Hire a Locksmith For a Lost U-Haul Key?
Depending on what your local U-Haul says, you may or may not need to hire a locksmith for a lost U-Haul key. U-Haul is not clear about how they deal with lost keys so it is hard to say. However, it seems that this is something U-Haul would already have on deck, a locksmith.
If they don't they may be able to readily hire one in the local area. I don't think they would want you to get a locksmith to make copies of their keys. So nine times out of ten this is something that U-Haul will do on their own. A locksmith would definitely be the one to make a copy of the keys that U-Haul has.
Will U-Haul Charge a Fee For a Lost Key?
Yes, if you lose your key, U-Haul will charge you $25 to remake the key and they will also charge you the cost of the replacement key. So you could be looking at about $50 to replace a lost or missing key. This is a good reason to keep up with your U-Haul key and not lose it.
You likely don't want to be having to pay a re-key fee so I would do my best to keep up with the U-Haul keys. However, unforeseen events do happen to us all and there is a protection place for situations such as a lost key. Safety trip is the option that I am referring to.
With Safety Trip you have a protection plan with your U-Haul rental for all of those unforeseen occurrences such as losing a key, getting the truck stuck in mud/snow, or running out of gas. This protection plan is a flat fee of $5. $5 for the protection plan which includes lost keys seems to make more sense than paying $50 to replace a lost key, don't you think?
If you get the protection plan in the first place you will pay a lot less for a lost key.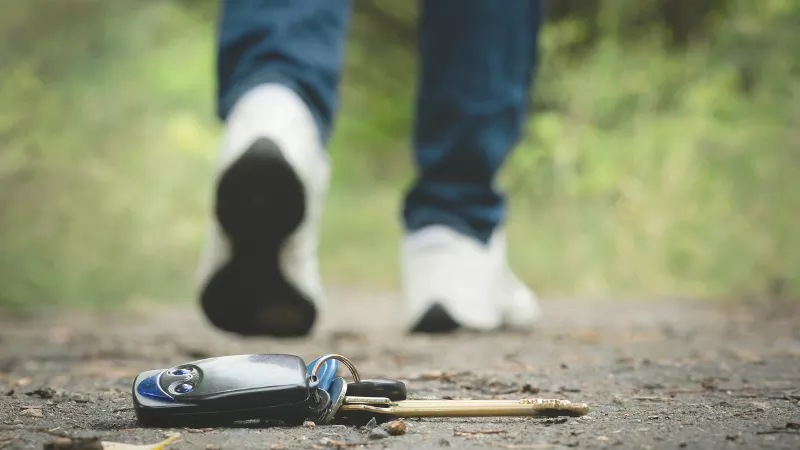 I Lost My U-Haul Key (Does U-Haul Have Any Spares?)
It's a shame that you lost your U-Haul key but it could happen to anyone. That is why your U-Haul pub should definitely have spare keys. They should also be able to make you a copy from that spare so you can get into the U-Haul truck.