You have rented or are thinking about renting a U Haul but maybe you live in a bad neighborhood or will be taking the U Haul into a bad neighborhood. So you want to know what the chances are of the U Haul being stolen. Let's find out.
How Often Do U-Hauls Get Stolen?
U Hauls get stolen a lot, let's be honest. It is so easy to steal a U Haul with all of your stuff in it when it is left outside, parked on the side of the road or even in a driveway, unattended and unaccounted for.
What Happens If My U-Haul Gets Stolen?
If your U Haul gets stolen, you will need to contact the authorities by calling 911. However, you may want to call U Haul first so that they can then file the report. The police are going to want to question you as well but U Haul is the owner of the vehicle so they have to be the one to file the stolen car report.
You may be charged a fee if the U Haul is stolen while in your care. I know what you may be thinking, this isn't your fault. There is no way you could have known the U Haul would be stolen.
However, U Haul may very well view this as your fault and they could possibly fine you for the stolen vehicle, especially if they don't get it back in good condition. This could be very bad for you because that is likely going to be a high fine.
U-Haul will probably do it's own investigation to try and understand why and how the U-Haul truck was stolen. If it is deemed to be your fault, you may be fined as I mentioned.
What Should I Do If My U Haul Gets Stolen?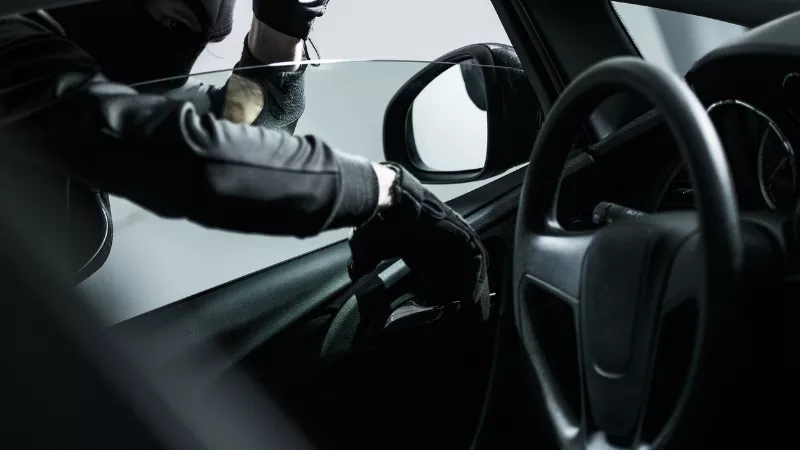 You should call U Haul and the police. These are the two people that can help you if your U Haul gets stolen. They will do everything in their power to get the truck and your belongings back.
Don't wait too long to contact U-Haul and the authorities because the sooner you get them involved the sooner they can start looking for the thief and get the truck and your items back. If your U Haul is stolen, don't panic but do everything you can to help find the truck.
You'll want to cooperate with U-Haul and the police to help them locate and find the perpetrator who stole the truck.
Are U Hauls Secure?
U-Haul trucks are as secure as any other vehicle. They have alarms and you can lock the back up with any security lock. Putting a lock on the part of the truck that houses your items is the smart and right thing to do.
This lock should keep thieves from being able to get in but if they steal the whole truck, they will have time to manipulate the lock and get it open so they can take all of your things out of the back.
U-Hauls are somewhat secure but not secure enough if you ask me. So many U Hauls are stolen right off the streets, full of items and furniture because of the lack of security. Although, you are not supposed to and you shouldn't leave the truck unattended.
Make sure someone stays with the truck at all times to prevent it from being stolen.
Does U Haul Have Tracking Devices?
I do not believe that U-Hauls have tracking devices. The U-Haul website doesn't say for sure but it does say that U-Haul has GPS transportation and trucks can be rented and checked in at any time of day or night. Since it has GPS transportation, this may work as something like a tracking device.
Will I Be Charged for a Stolen U Haul?
How to Prevent U Haul Theft?
One amazing way to prevent U-Haul theft is to stay with the truck at all times. Leaving the truck attended is the very thing that perpetrators look for when they are looking to steal a vehicle. Those vehicles that are unoccupied are a lot more appealing to thieves than anything else.
Thieves will steal a vehicle with someone in there but it is a lot less likely. What is likely, is that when you have someone seeing you load the U-Haul full of furniture and then you walk away and leave that truck unattended, they will try to steal the vehicle and all of your things in the back.
Another great way to prevent U Haul theft is to lock the doors at all times. Doors have locks for a reason, use them. When you lock the door, this may not prevent a carjacking altogether but it can definitely make it a lot harder to steal the vehicle.
This gives you time to catch and run off the thief or to call the police before they can take anything. I would recommend that you call the police because you don't want to get hurt trying to protect your things and a U-Haul truck.
How Often Do People Steal U Hauls?
People steal U Hauls often, probably a lot more than they steal actual cars. That is because so much more comes with stealing a U Haul. They may have a truck full of merchandise if they hit up the right U Haul.