If you are interested in starting a gym membership, you may be wondering if Planet Fitness is a scam or legitimate. This is a common concern as Planet Fitness's prices are almost unbelievably good.
With so many scams going around nowadays, it can be easy to become incredibly distrustful of anything that sounds too good to be true. Because Planet Fitness's rates are so affordable, it can make people suspicious.
Keep reading to find out whether or not Planet Fitness is a reputable company or a scam.
Is Planet Fitness Legitimate?
Planet Fitness is a legitimate company that is not a scam trying to steal your money. This is a very reputable company that has earned a good reputation and standing amongst gyms. You do not have to worry about Planet Fitness trying to scam or trick you.
Though Planet Fitness has some complaints as does any gym, it is a very reputable company that many are happy with. It is completely legitimate and can be trusted with your money and personal information.
Planet Fitness has been around for a while and has expanded dramatically as it has become more and more popular. Now you can find a Planet Fitness gym in just about every city or town that you may be in.
Many consider this to be a great affordable option if you want to have access to a gym but don't have much money to spare. Planet fitness has some of the best prices around and is incredibly affordable.
It is much cheaper than many other membership gyms, giving more people the ability to have a gym membership.
Is it Hard to Cancel a Planet Fitness Membership?
It is not necessarily difficult to cancel a Planet Fitness membership. This is something that many are afraid of as memberships can be sneakily difficult to cancel depending on the membership.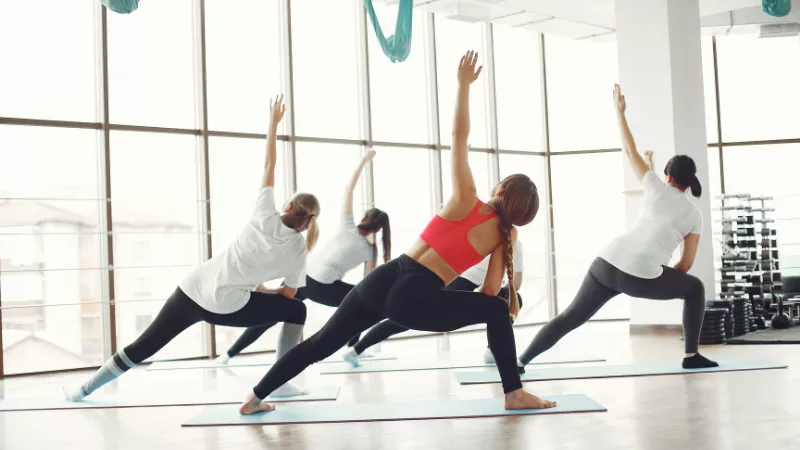 Though some businesses will use this sneaky trick to try to squeeze more money out of you, Planet Fitness does not do this. Its cancellation method may be a bit different, but it is pretty straightforward all the same.
To cancel your Planet Fitness membership, all you need to do is to write a letter asking to cancel your membership. This should be mailed to your local Planet Fitness gym.
If you do not want to do that, you can visit your Planet Fitness gym and request a cancellation form at the desk. This form can be quickly filled out right then and there and given to an employee.
Your membership will then be canceled, and you will not be charged the monthly fee anymore. This will either be completely free, or you may be charged a small fee depending on the kind of membership you are canceling.
Is Planet Fitness Really Worth It?
Planet Fitness is a great gym as long as you know what kind of gym it is when you get a membership. You could always pay to use the gym for one day to get a feel for it and whether or not it is the right fit for you.
This can help you to make a better decision on whether or not Planet Fitness is where you want to workout. That or you could see if anyone you know has a black card membership and can bring a guest.
One thing to keep in mind about Planet Fitness is it has a very basic gym. This is not where you want to go for weight lifting or special training.
Only minimal weights are offered, and only basic workout gear and equipment are provided. It is a quiet gym designed for ordinary people looking to live healthier lives.
This gym is designed for that specific purpose and holds firmly to it. If you are looking to bulk up, this is not the place to go for a workout.
If you are willing to pay for a black card membership, Planet Fitness is a great gym if you want some added luxury as well. Black card members have access to things like light therapy, massage chairs, and tanning beds.
Overall, Planet Fitness is a great gym as long as you know the pros and cons of what it has to offer. As long as you are realistic about what to expect, it is a great option.
Especially if you are looking for an affordable gym where you can go to get weekly workouts in at a steal.
Is Planet Fitness Trustworthy?
Planet Fitness is a legitimate company that is completely trustworthy. This is not a scam, and your information will not be stolen if you sign up for a membership.
Planet Fitness is completely legitimate and trusted by thousands of gym-goers on a daily basis. This is an incredibly popular gym option and so a great place to go if you are looking at affordability.
Though the cheap prices may seem unreal, Planet Fitness is affordable depending on the membership that you choose. It prides itself on being a realistic gym option for anyone looking to get fit and healthier.
And if you want something more than a basic gym membership, you can get a black card membership. This gives you access to luxury options such as massage chairs, light therapy, and tanning beds.
There is something for everyone to enjoy at Planet Fitness, depending on your fitness needs and goals. You don't have to worry about Planet Fitness trying to scam you out of your hard-earned money or trying to steal your personal information.