If you recently made a purchase at Lululemon but want to return the item, you may be wondering what kind of return policy Lululemon has. This is a good question as every store is going to have a slightly different return policy.
This can make handling returns confusing if you have never made a return to this store. This is why you should always familiarize yourself with the return policy so that you know what to do if you need to return something.
Keep reading to find out what kind of return policy Lululemon has and what rules there are that you will need to follow.
What Is the Return Policy Like at Lululemon?
Lululemon is a store that prides itself on having a very customer-friendly return policy that anyone can understand and take advantage of. This is kept simple and straightforward so that anyone can manage their return with very little hassle or stress.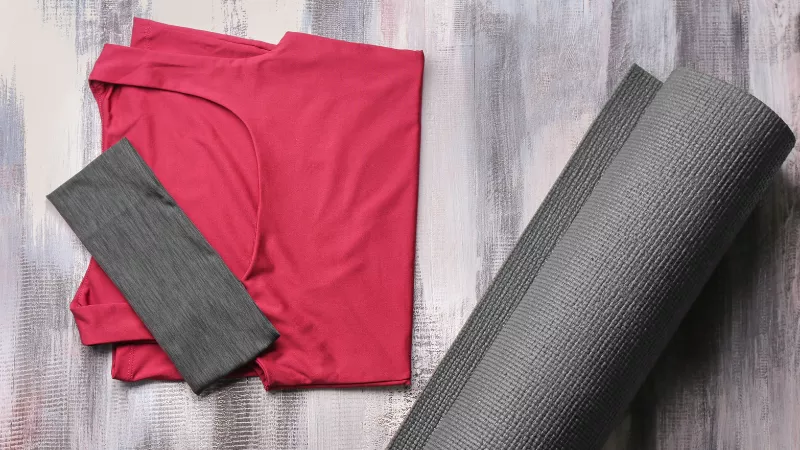 Lululemon accepts returns via mail or if you prefer to return your item in person in the store. Both options are acceptable depending on what is convenient for you and what you prefer to do.
Lululemon gives you up to 30 days after you have made a purchase to return the items that you bought. Though Lululemon does have a few requests about the items that are returned, such as:
That they are unwashed
They are unworn
The tags are attached
They are in like-new condition
Shoes are in the original packaging
These are a few standards that Lululemon has to ensure that all returns are acceptable. Though these may not apply, you discover an issue with the item that you bought.
If at any time you find that the item is defective or damaged, you could contact Lululemon about returning it. Even if it has been worn, washed, and the tags removed, you still may be eligible for a refund.
These are things to keep in mind if you want to be able to make a return to Lululemon. Nothing seems to be set in stone, so you may be able to get away with all kinds of returns to the store.
Can I Return to Lululemon Without a Receipt?
If you want to make a return to Lululemon but lost your receipt, you may be worried that it won't be accepted. While Lululemon does ask that you keep your receipt, this is not set in stone.
If you gave your phone number when you bought the item in the store, your order history will be saved in the Lululemon database. This will allow the employee to pull up your history to see the proof of purchase.
This means that you don't actually have to have a receipt to make a return. If you did not give your phone number, you still may be able to make the return.
All Lululemon stores have the right to offer store credit in the case of a return without a receipt. Not every store is going to allow this, but many might, they just won't give you a refund for your original payment method.
If you bought the item online, you don't need a receipt as your order history is stored online. You will just need to check the option to make a return and proceed from there.
Overall, the return policy at Lululemon is very good as it offers a lot of flexibility. Especially considering how so many stores won't accept any returns without a receipt in hand.
Can I Return Something to Lululemon After 30 Days?
Many customers may wonder if their Lululemon purchase can be returned after the 30-day limit. The answer is not necessarily clear, as Lululemon only states that there is a 30-day window for returns.
Though many of Lululemon's policies tend to be relaxed, allowing for some changes and flexibility. Because of this, it couldn't hurt to ask your local Lululemon if you would be able to make a return after the 30-day limit.
There are certain instances where this may be allowed, especially if the item is somehow defective or damaged. you most likely would only get a store credit refund, but it would be better than nothing.
What Kind of Return Policy Does Lululemon Have?
Lululemon's return policy is a great thing for customers as it allows you to return items that you may not be happy with. You have a 30-day window to do this in order to get a full refund to your original payment method.
Though the items will need to be returned unwashed, unworn, undamaged, and with the tags still intact. Though you may not have to have a receipt as your order history may be stored in the Lululemon system.
Returns are easy to do, whether you go to a Lululemon store to return them in person or do this online. Both options are easy to do and allow you to get your refund as soon as possible.