Welcome to the world of Starbucks training, where the journey to becoming a coffee maestro begins.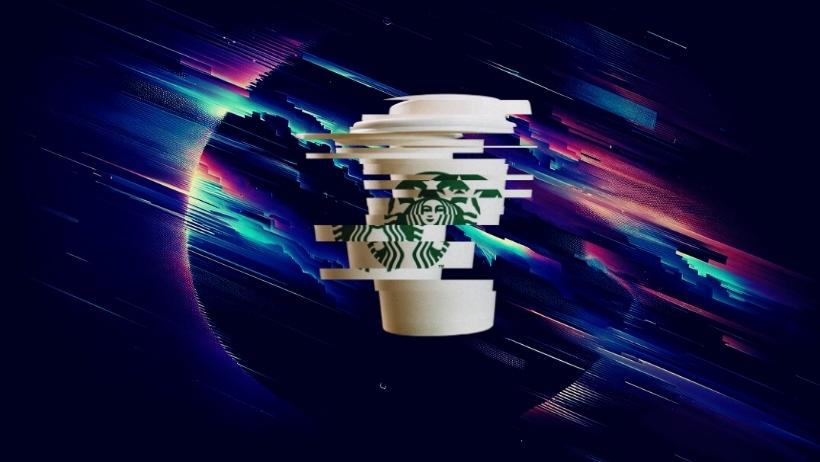 Through comprehensive guidance, novices transform into skilled artisans, ready to craft the perfect cup.
The program is not just about learning recipes but also about creating a warm and welcoming atmosphere for every customer who walks through the door.
But what does it really take to wear the iconic green apron and join the ranks of Starbucks' esteemed coffee experts?
How Does Starbucks Train You?
At Starbucks, the journey of a newly hired barista starts with structured and engaging learning experiences.
By using the Barista Basics Training Program, new employees gain confidence and competence through direct, hands-on practice and on-the-job training.
Expect a comprehensive overview that emphasizes the importance of quality beverage preparation, personal customer connections, and a deep understanding of coffee.
Becoming A Certified Barista
Within a week or so, baristas achieve their certification. By mastering espresso machines, memorizing drink recipes, and perfecting customer interactions, they earn their iconic green apron adorned with their name.
This is a badge of honor, reflecting their proficiency and readiness to delight customers.
What Is The Coffee Academy
The Starbucks Coffee Academy presents an opportunity for baristas seeking advanced knowledge in coffee culture, history, and tasting. It's a resource rich in advanced courses, like the esteemed Coffee Master Program.
Baristas dedicate around six months to this self-study, culminating in the honor of wearing a black apron.
Starbucks Training
Starbucks sets up its baristas for success with a blend of interactive computer tutorials and in-store skill practice. The approach is hands-on, tailored, and focused on fast-tracking new partners to perform with excellence.
The expected result is a consistent and enjoyable Starbucks experience for every customer, every visit.
How To Become a Starbucks Barista
To join the ranks of Starbucks baristas, one begins with foundational training, engaging with tools like Drink Dice and Cappuccino Training Cups.
New recruits are habituated into excellence, one cup, one customer at a time, until their completion of certification.
How To Delight Every Customer
Starbucks emphasizes the personal connection. Each interaction is an act of sharing the Starbucks community value. Baristas are equipped to not only customize drinks but also to honor each customer's presence.
It's a commitment to both coffee quality and the human touch.
What To Expect At Starbucks
As a new barista at Starbucks, prepare for a highly effective learning experience. You will become part of a team where motivation and collaboration brew together.
Expect to receive support, constant learning opportunities, and the chance to truly act as the face of the brand.
Supervisor And Manager Training
Moving up in Starbucks means mastering additional responsibilities. Supervisor and manager training provides baristas with advanced skillsets in leadership, financial management, and operational excellence.
This pathway is designed to cultivate future Starbucks leaders.
Become a Shift Supervisor
Aspiring to a supervisory role involves learning the basics of people management and floor supervision.
Starbucks supports this ascent with the Shift Supervisor Training Program, encompassing tools and coaching that propel baristas forward into leadership.
Become a Starbucks Manager
Managers are the cornerstone of a Starbucks store's success.
The Retail Management Training Program imparts knowledge in effective store operations and maximizing profits while ensuring that employees can lead a team toward a shared vision for the store's triumph.
Starbucks' Growth Story
The narrative of Starbucks extends far beyond its stellar coffee. The brand stands tall as a global icon, reflecting robust growth and an adaptive business approach.
With continuous expansion, Starbucks remains committed to developing its people as much as its menu.
Why Starbucks Is More Than Just Coffee
Indeed, Starbucks pours more into its people than merely coffee. The brand values include healthcare, tuition assistance, and stock options, making it clear that Starbucks believes in investing in its partners' future, sustaining a culture of care, value, and shared success.
China's Coffee Revolution: A Thousand New Starbucks
Starbucks has marked an impressive imprint in China, participating in a sweeping coffee revolution with plans to open 1,000 additional stores.
This expansion underscores the brand's ambitious vision and its effective training programs that are essential in supporting such rapid growth.
The above blog post has been formatted in HTML, considering the SEO optimization and readability for the intended audience while focusing on the provided keywords