Food delivery apps, such as Uber Eats, provide customers with an incredibly convenient and efficient option for receiving orders. However, some customers have had different experiences.
Some customers have reported orders from food delivery apps taking over an hour or have run into other complications.
| About Uber Eats | Statistics |
| --- | --- |
| Active in | 45 countries |
| Founded | August 2014 |
| Revenue | 8.30 billion |
Uber Eats Taking Over an Hour
An Uber Eats order may take over an hour due to factors outside of the merchant and delivery driver's control. Harsh weather conditions, heavy traffic, road work, and more can affect delivery times.
On top of that, high order volumes, app errors, and mistakes all result in longer delivery times.
How Can I Check The Status Of My Order?
You can check the status of your Uber Eats order within the app. To check the status of your order, you should:
Press the receipt icon located on the bottom menu bar
Press the "Upcoming" option to select your current order
Press the "Track" option to view the order's status
When a delivery driver claims your order, you'll be able to track their location within the Uber Eats app. You'll also be able to contact the driver by phone call or text message using the app.
What Should I Do
If your Uber Eats order is taking too long, you should contact support within 48 hours. Additionally, you can contact the merchant, contact the driver, or cancel your order.
You can contact and provide customer support with evidence about your order to potentially receive a refund. You must contact Uber Eats support within 48 hours for your claim to be to remain eligible.
If your order is taking too long, you can also contact the merchant directly. You can call the restaurant and ask about their wait time and order status to get a better time estimation. The merchants may also fill you in on any delays or items that have run out of stock.
Uber Eats Taking Long to Find Driver
If your delivery driver hasn't contacted you already, you can contact them if your order is taking too long. Your delivery driver will know more about the status of your order, the restaurant, and traffic, allowing them to give you a better time estimation.
Be sure to always be respectful when contacting your delivery driver. Order errors are rarely the driver's fault, so treating them with respect is a must. Uber Eats just sucks sometimes.
Cancel Your Order
If your order is taking too long, you can also cancel it. This option may result in refunds or additional fees. You may also need to file a claim with Uber Eats to receive a partial or full refund.
If Uber Eats does charge you a refund fee, it will typically be $5. This fee does vary depending on the order status.
I Never Received My Order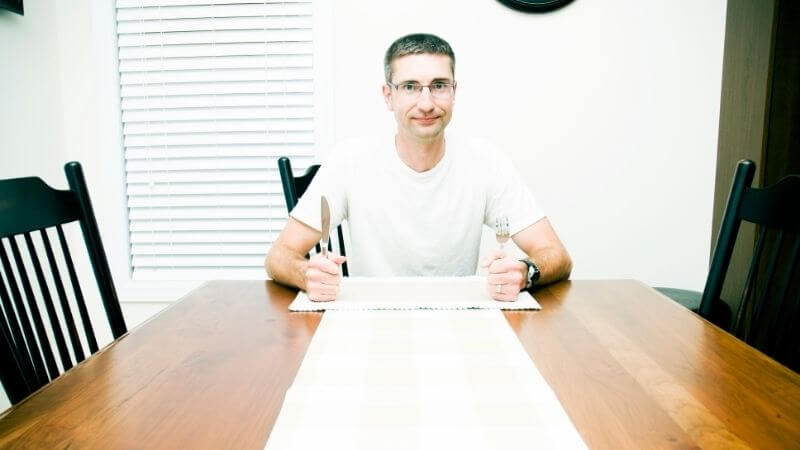 If you never receive your order, you may be eligible for a full or partial refund. You can file a claim within 48 hours through Uber Eats support to request a refund.
It's important to note, If your delivery person arrived, attempted to contact you, and could not deliver the order, you will still be charged for the order. Uber Eats will not provide refunds for such instances. It's best to communicate with your delivery driver to avoid such scenarios.
Interested in more? Find out when Uber Eats opens and closes.
Get A Refund
If you never received your order or are unhappy with the delay, you may be eligible for a refund. To receive a refund, you will have to first file a claim.
Uber Eats support will evaluate and review your claim, deciding to accept it or not. You may need to upload photos, proof, or other details for your claim to be accepted. If you are missing an item, you'll be refunded for the item. If you got the wrong order, you might receive a full refund, including the delivery fee.
To request a refund, you'll need to use your mobile app. You'll need to go to "Orders" and select the order you wish to make a claim on. From there, provide all the details you view as necessary, such as photos or proof.
Delayed Over an Hour
Long delivery orders may be due to external factors rather than the driver or merchant. Harsh weather conditions, heavy traffic, road work, and more all affect delivery times. Busy restaurants, app orders, and mistakes also impact delivery times.