Walmart provides its customers with easy grocery pickups that can be placed online or through its mobile app. Sometimes, Walmart runs into delays and issues like any other software or delivery process.
Thankfully, there are multiple things to know and do when you experience a Walmart grocery pickup delay. Here's everything you need to know.
Reasons Why The Grocery Pickup Might Be Delayed
Your Walmart grocery pickup order can be delayed for several different reasons.
Some reasons for delays can include missing items, quality control checks, glitches in the system, and even miscommunication.
Walmart states to contact customer support if you haven't received your order.
Curbside Pickup – How It Works
Walmart's Curbside Pickup allows customers to place orders online or through the mobile app and pick them up at a scheduled time slot at the curb or designated place outside your local Walmart. Walmart associates will shop for your items and load them into your car without any contact.
The program was launched a few years prior to 2020 and only included groceries. Since the COVID-19 pandemic, Walmart's Curbside Pickup applies to nearly all eligible items from groceries, electronics, garden tools, and more.
Walmart Grocery Pickup Not Ready on Time
Walmart grocery orders can be delayed for a variety of reasons. Some of these reasons might fall on the customer, system, or employees. Some reasons for your pickup order not being ready on time might include:
Bugs, glitches, or malfunctions with the Walmart website or mobile app can cause processing delays.
Miscommunication or network issues can cause order delays.
Quality control checks can lead to longer processing times.
Arriving too early due to incorrect pickup notifications.
A product might not be available, causing delays and replacements.
You could have arrived without checking in with the store.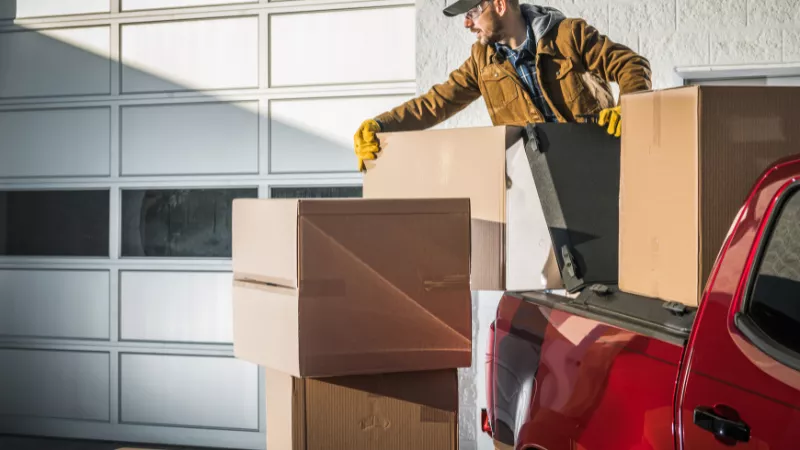 What to Do Before Grocery Pickup
Walmart states that its goal is to get your order to you as quickly as it can. Thankfully, this means there are a couple of steps you can take before picking up an order to ensure the process goes as smoothly as possible.
Be sure to wait for the Ready for Pickup notification.
Ensure you're using the check-in function before you leave for the store and when you arrive.
Order is Delayed – Now What
Don't panic if your Walmart order has been delayed. Walmart states that it will hold orders for up to seven days from the original pickup time in the event of delays or missed orders. However, this time frame can vary depending on the store, location, order, and circumstance.
In some cases, Walmart might cancel your order and issue a refund. You'll receive a notification or an email alerting you about the situation.
In other cases, Walmart might keep your order for three to seven days after the pickup time. If your order hasn't been picked up after seven days, Walmart might automatically cancel the order and issue a refund.
In some situations, you might be eligible to extend your pickup time by one day if you contact the store. You'll need to speak to a customer service representative to initiate this process.
Grocery orders are delayed for a variety of reasons. Thankfully, there are a few steps you can take if your Walmart pickup order has been delayed.
Walmart states that you should call the store if you're experiencing delays after you received a pickup notification and checked in before you arrived. The phone number for your Walmart location will be displayed in the mobile app upon arrival.
Besides calling the specific Walmart location, you can also try contacting Walmart customer support to speak to a representative. The official Walmart customer support phone number is: 1 (800) 925-6278
If You Miss Your Pickup Window
Don't panic if you can't make it or miss your pickup window for curbside orders. Walmart states they will contact you to reschedule or cancel orders if you miss the time slot. However, you may be charged additional fees for missed orders.
Be sure to call your specific Walmart location. You can access the phone number for your local Walmart by using the mobile app.
Find out more about which are the age restricted items at Walmart and find out more about the Walmart controller return policy.
Processing Issues and Other Reasons
Walmart grocery pickup orders can be delayed for various reasons. Some reasons for processing issues can include missing products, quality control checks, bugs in the system, arriving too early, and even miscommunication.
Most Walmart locations would hold your order for up to seven days if you missed your pickup window. If your order has been delayed, you should receive a notification alerting you about the status. Be sure to call your Walmart store if you're experiencing delays after checking in upon arrival. You can access your Walmart phone number via the mobile phone app.