U-Haul provides its customers with many moving vehicles, equipment, and rental agreements.
However, this process can be confusing if traveling a long distance or crossing state lines.
Thankfully, we've covered everything you need about dropping off U-Haul trucks in different locations. Read on for more information.
Does U-Haul Allow You to Drop Off at a Different Location?
Whether or not you can drop off a U-Haul rental vehicle in a different location will depend on your contract. You must drop off your vehicle at the same dealership if you're under an in-town moving contract. You can drop off U-Hauls at different locations under a one-way contract.
U-Haul Rental Contracts Explained
U-Haul has two rental contracts available for its customers.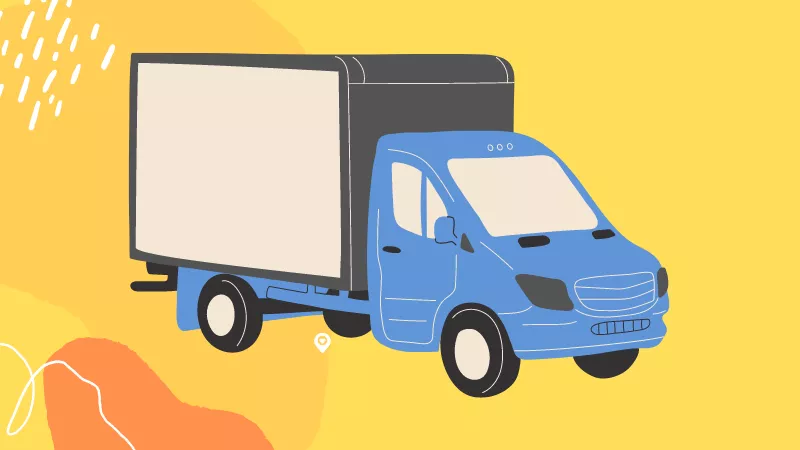 These contracts are in-town moving and one-way moving rentals. Each of these contracts has its fees, costs, and best-use cases. Let's break each of these contracts down a bit further to give you a better idea of what you're dealing with.
In-Town Moving Rates
One of the U-Haul contacts is the In-Town moving rentals. This rental agreement is for customers traveling short distances in their city.
The rates and fees will vary based on your location, the time of year, and the dealership. These contracts always include a flat fee plus the rate per mile. Here are some of their starting prices:
Pickup Trucks and Cargo Vans: Start with a flat fee of $19.95 + $0.59 to $.0.69 per mile
Large Moving Trucks and Vans: Start with a flat fee of $29.95 to $39.95 + $0.79 to $0.89 per mile.
It's important to note that this fee will vary depending on your dealer and a few other factors. For the most accurate information, use the official U-Haul location finder. You can speak with a crew member from there for further details and instructions.
Related articles:
One-Way Moving Rates
The other contract available for U-Haul customers is the one-way moving rental. The rates for this leasing agreement will depend on your location, destination, truck size, and the date you plan to travel.
When you sign up for the one-way moving services, the total cost will include an allotted rental day and mileage allowance. You'll have to pay additional fees if you go over the mileage limit or agreed days. Here are some of the costs you can expect to pay:
U-Haul Truck Rental Additional Day Fees: $40 per extra day.
U-Haul Trailer Rental Additional Day Fees: $20 per extra day.
It's important to point out that these prices differ on various factors. For the most accurate information, use the official U-Haul location finder. Call and chat with a crew member to determine your exact costs.
U-Haul Mileage Rates Explained
As mentioned earlier, the fees and costs of renting a U-Haul will vary depending on your circumstance. Unfortunately, you won't know your exact rental rate until you get a quote from the company. The mileage charge can fluctuate depending on your location and the current gas prices. However, here's a rough estimate you can use to get started:
Pickup Trucks and Cargo Vans: $0.59 to $.0.69 per mile
Large Moving Trucks and Vans: $0.79 to $0.89 per mile.
Every additional mile over the rental agreement: $0.40
Remember that these fees will also vary depending on the U-Haul dealership and time of year.
U-Haul Days and Miles Calculations
It's not precisely specified how U-Haul calculates the days and miles for a given trip. However, the company has stated that safety is their number one priority, providing their customers ample time to drive to their destination.
For example, U-Haul would provide their customer with two days and 142 miles to drive from Los Angeles, CA to San Diego, CA. However, Los Angeles to San Diego is about a four-hour drive and 120 miles.
As you can see, U-Haul tries to provide its customers with ample time and mileage to reach their destinations.
Receiving a Refund for Unused Days or Miles
Unfortunately, you will not receive a refund for any unused days or miles in your rental agreement. This means you will still have to pay the total price even if you complete your trip in a shorter time than expected.
Getting an Estimate
You can get a free estimate or quote by visiting the official U-Haul Truck Rental website. You can enter your pickup and drop-off location and select your moving dates from there. You'll be taken to another page showing prices and rental vehicle options.
U-Haul Drop Off Process
U-Haul has a program in place known as Truck Share 24/7. This program allows you to return your rental vehicle or equipment at any time of day or night, regardless of whether an employee is available.
Truck Share 24/7 allows U-Haul customers to return their rental vehicles anytime, day or night. However, you'll need a few things to participate in this program.
A smartphone to take photos with
A stable internet connection
A valid U-Haul account
How to Return Your U-Haul Truck
To start the drop-off process, you'll need to park your rental vehicle and leave the keys inside the ignition. From there, you can follow the steps below.
log in to your U-Haul account or open the U-Haul app.
Afterwards, choose the Return My Truck option.
Follow the prompts on the next few pages to ensure your truck is parked in the correct location. If your vehicle isn't parked correctly, adjust and proceed.
Answer all the questions and prompts about your mileage, vehicle performance, and cleanliness. Be sure to report any wear and tear to the vehicle. You will be required to snap a few photos at this point.
Review any pending fees, then choose Complete Truck Return to complete the drop-off process.
Finally, lock the rental vehicle and locate the key drop box or drop-off slot—place your key in the location provided.
Can You Drop Off a U-Haul in a Different State?
You can only drop off a U-Haul rental vehicle in a different state using one-way moving services. If you opt for the in-town moving services, you'll have to return the car to where you picked it up.
@UHaul_Cares Also, they sent us to a completely different location to get it and no truck was there

— Jeanette (@JB9091) June 29, 2014
Returning a U-Haul to the Same Location
The answer to this question will vary depending on your location, the dealership, and the circumstance. However, some customers have stated that one-way moving contracts can be cheaper if traveling more than 200 miles.
The same customers have stated that it's often more advantageous to return U-Haul rental vehicles to the exact location if possible. As always, contact your local dealership to speak with an employee for the most accurate information possible.
Wrapping Up
You can only return U-Haul rental vehicles in different locations if you're under a one-way moving contract. You'll need to drop off your car at the same dealership If you're utilizing the in-town moving services.
Sources: