Report Highlights
DoorDash has 25 million active users and 10 million DashPass members.
More then 2 billion orders were completed through the platform.
DoorDash has unquestionably dominated the on-demand food delivery industry with 58% of the market share as of January, 2022 (more than double their closest competitor).
By the end of their first year, DoorDash had raised $2.4 million in funding and had 70 restaurant partners.
DoorDash went public December 9, 2020, giving it a valuation of approximately $60 – $70 billion.
DoorDash has yet to make a profit, with losses for 2021 reported to $468 million.
The DoorDash website receives 30-60 Million visitors a month.
DoorDash was founded in July of 2013 and received $120,000 in seed money.
Door Dash has very rapidly gained market value, growing by several orders of magnitude since their founding in 2013. Since their initial public offering, however, their overall valuation has swung wildly.
Originally called Palo Alto Delivery, the company first received $120,000 in seed money 2013 from Y-Combinator.
Palo Alto Delivery was soon renamed DoorDash and received a total of $2.4 million in funding in its first year.
DoorDash was reported to have a valuation of almost $600 million in 2015.
By 2018, their valuation was reported to have launched all the way to $7 billion.
DoorDash's value nearly doubled by the next year to a reported $13 billion.
At one point in 2020, prior to having gone public, DoorDash's value was reported to be $16 billion.
DoorDash initially went public December 9, 2020.
DoorDash had originally priced its shares at $102 per share for its initial public offering.
The shares increased in value by 85% by the end of the day on Wednesday, December 9, 2020.
DoorDash's market value was reported to be approximately $60.2 billion to $72 billion during this time.
DoorDash currently has 343.06 million stock shares outstanding.
This represents an increase of 655.66% in the number of outstanding stock shares in a one-year period.
The stock price reached a peak value of $247.97 per share on November 12, 2021.
DoorDash's stock reached a low-point of $90.55 on February 23, 2022.
As of close of business on February 24, 2022 with a stock price of $100.42 per share, DoorDash's market cap was reported to be $34.45 billion.
Check out more: Grubhub Statistics, Food Delivery Statistics and Fast Food Statistics.
DoorDash Revenue
The revenue of DoorDash has been increasing fast year-over-year.
| | |
| --- | --- |
| Year | Revenue |
| 2018 | $291 million |
| 2019 | $885 million |
| 2020 | $2.88 billion |
| 2021 | $4.88 billion |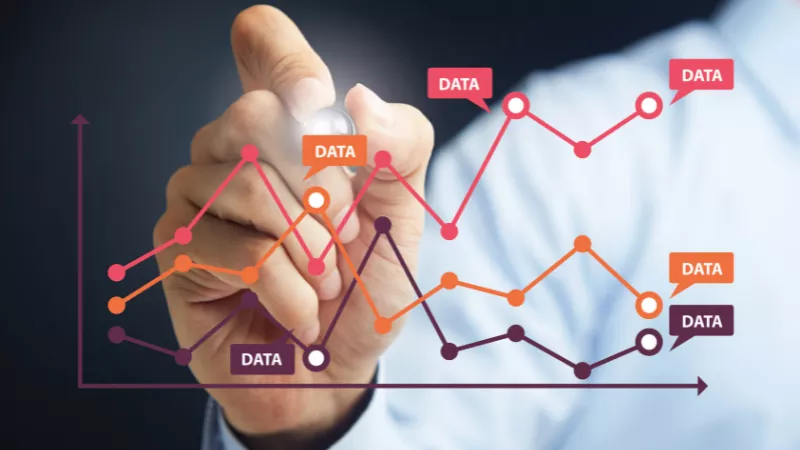 DoorDash's market share has had immensely strong growth, overtaking all other competitors in the on-demand food delivery industry.
In 2016, DoorDash's market share was approximately 5% of the overall on-demand or online food delivery industry.
DoorDash experienced steady growth to achieve 8% of their industry's market share by 2017.
In 2018, the pace of DoorDash's growth accelerated, bringing them to 15% market share.
Their market share doubled by 2019 to 30% of the market, besting both Grubhub and Postmates, and also beating Uber Eats shortly thereafter.
By the beginning of 2020, DoorDash had 45% of the industry's market share, now clearly dominating the field.
In 2020, DoorDash had achieved a market share of more than double, or 23 percentage points more than their closest rival, Uber Eats, which had a market share of only 22% at that point.
DoorDash's growth continued with a total market share of 57% by 2021.
This was now 31 percentage points more than Uber Eats, the company with the second highest market share at 26%.
In January of 2022, DoorDash's market share was reported to be 58%.
DoorDash Revenue
DoorDash's 2021 revenue was reported to be $4.55 billion
In 2020, their revenue was reported to be $2.88 billion.
This represents a 57.93% increase in revenue from 2020 to 2021.
Prior to becoming a publicly traded company, DoorDash's revenue in 2019 was reported to be $0.85 billion.
In 2018, their revenue was $0.55 billion.
DoorDash's revenue was reported as $0.11 billion in 2017.
DoorDash Profitability
Despite their rapidly growing revenue and market dominance, DoorDash has still yet to make a profit. Their meteoric rise did come with a significant monetary cost.
The company lost $204 million in 2018.
In 2019, DoorDash's losses grew to $667 million.
This was a 326.96% increase in losses from 2018 to 2019.
DoorDash's losses decreased to $461 million in 2020.
This represented a 30.88% decrease in losses between 2019 and 2020.
In 2021, the company's losses were reported to be fairly steady at $468 million.
DoorDash Statistics by City and State
As of April 2021, the following cities were the ones which used DoorDash more than any other food delivery app.
San Francisco, California had the highest percentage of customers who used DoorDash over another competitor, with 74% of the food deliveries done with DoorDash.
Houston, Texas was the second-highest DoorDash using city, with 63% of its food deliveries completed with DoorDash.
Next was the Dallas-Fort Worth metropolis, with DoorDash completing 56% of the food deliveries there.
Phoenix, Arizona and Philadelphia, Pennsylvania both had 52% of their online food orders delivered by DoorDash.
Washington D.C. and Atlanta, Georgia had 45% of on-demand food deliveries completed by DoorDash.
DoorDash delivered 41% of the online food orders for Los Angeles, California.
DoorDash was also the most-used delivery service in Chicago, Illinois with 37% of the orders, New York City, New York, with 34% of online food orders, and Boston, Massachusetts with 33% of the online food delivery business.
DoorDash Customers
DoorDash's customer base has been steadily increasing over the years.
In 2018, DoorDash reported 4 million "users," or customers.
By 2019, this number increased by 250% to 10 million customers.
The number of customers doubled by 2020 to 20 million customers.
There was an additional 25% increase in customers by 2021, with a total of 25 million customers that year.
Subscriptions also grew, starting out at 800,000 subscribers in the year 2019.
By 2020, the number of subscribers nearly doubled to 1.5 million.
In 2021, DoorDash boasted 5 million subscribers.
This represented an increase of more than 333% subscribers from 2020 to 2021.
Dollar Spend per Order and Per Customer
The dollar spend per order and per customer has been rising over time, with DoorDash leading the way with highest overall customer dollar spend compared to its competitors.
At the end of the fourth quarter of 2021, DoorDash's average dollar spend per customer per quarter was $309.
This was an increase of 104% compared to the same period in 2019, two years earlier.
From 2018 to early 2020, the average amount spent per customer per quarter was close to $150, with DoorDash only slightly above their competitors.
The year 2020 began a period of sharp growth for food delivery, with DoorDash growing the most.
DoorDash Restaurant Partners
By the end of DoorDash's first year in 2013, they already boasted 70 restaurant partners.
By 2017, DoorDash was partnered with 59,000 restaurants.
In 2018, the number of restaurants DoorDash worked with reached 100,000.
Between 2018 and 2019, DoorDash saw an increase of over 250% in the number of restaurants they worked with.
In 2019, DoorDash listed 258,000 restaurant partners.
In 2020, that number grew to 340,000.
This represented nearly 32% growth in the number of restaurant partners that DoorDash had between 2019 and 2020.
In 2020, the growth of restaurant partners grew at a slower pace of 14.7%.
DoorDash added 50,000 restaurant partners from 2020 to 2021 for a total of 390,000 partnered restaurants.
DoorDash Drivers
There were approximately 100,000 DoorDash independent contract drivers in 2017.
DoorDash reported having more than 1 million independent contractor drivers by 2020.
In February 2021, DoorDash reported adding an additional 1.9 million independent contractor drivers, which would make their total 2.9 million drivers, though not all are necessarily active.
References