Many people take breaks from the gym or have obligations that prevent them from using facilities for extended periods. So how can you temporarily freeze your membership if you're using 24-Hour Fitness?
We cover everything you need to know in the article below. Read on for more information.
Freeze 24-Hour Fitness Membership
If you are a Monthly Payment member at 24 Hour Fitness, you can request a courtesy freeze of one month. You can log into your account, access your My Account menu, and select Freeze Membership to finish. You may also be eligible to freeze your membership for 12 months.
How Do I Freeze My 24-Hour Fitness Membership?
Freezing your 24 Hour Fitness Membership is an incredibly straightforward process, and you can follow the step-by-step instructions below to begin.
Start by logging into your My24 Account.
Open the My Account menu located in the upper right navigation.
Select Freeze Membership from the My Account menu to select a one-month courtesy freeze to finish.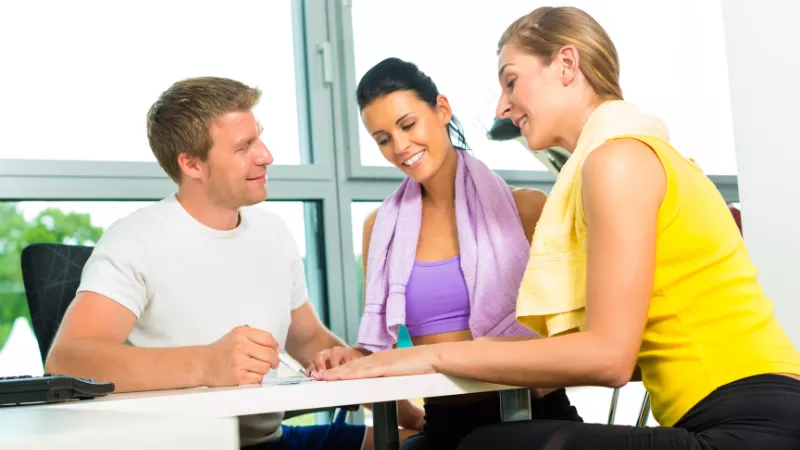 You can also select an extended freeze on your membership if you're on the monthly payment plan. If you can't access the online website, you can contact your local club for additional assistance.
Note: Extended membership freezes might have a maximum time frame of twelve months. Your subscription could be terminated if you don't reinstate your membership before the twelve-month duration is up.
What About an Extended Freeze?
There are scenarios where you might need an extended freeze for longer than one month. Here are some cases where extended account freezes can be available:
Medical reasons: Temporary medical situations that prevent you from using the club for an extended period can result in a longer freeze.
Work transfers: Temporary out-of-area work transfers that require you to travel more than 25 miles from a facility can qualify for an extended freeze.
Volunteer opportunities: Temporary volunteer programs that require you to travel more than 25 miles from a facility can qualify for an extended freeze.
Military: Temporary active-duty military transfers or deployments that require you to travel more than 25 miles from a facility can qualify for an extended freeze.
Keep in mind that you may need to provide additional documents for extended membership freezes and military leaves. Your account must also be active and in good standing to qualify for a freeze.
Can I Unfreeze My Account?
Typically, a 24 Hour Fitness account freeze is active for a predetermined time frame. The freeze will automatically end at the designated date, and your account will reactivate as normal. But you can also end a freeze earlier if you need to with the following options:
What if I Don't Qualify for an Account Freeze?
There are cases where you might not be eligible for an account freeze. However, you might not be out of luck and have more options. You should contact your local 24-Hour Fitness club to discuss your circumstances and see what options you have available.
You can also submit a freeze request online by using the official 24-Hour Fitness Contact Us page. There isn't a guarantee that your request will be approved, and your mileage will vary.
How Can I Cancel My Membership?
There might be situations where you want to cancel your 24-Hour Fitness membership instead of freezing your subscription. You can cancel your membership in several ways, including:
Cancel your membership by contacting your local facility.
Use the Contact Us page to submit a cancellation request.
Log into your My24 Account and navigate to the My Account tab to see your options.
Note: There might be additional fees, or you might have to wait for your contract to end before you can cancel your membership. Your mileage will vary depending on the circumstance.
24-Hour Fitness Contact Us Page
The Contact Us page is one of the ways you can get in touch with 24 Hour Fitness and handle account issues. The Contact Us page allows you to submit requests and receive additional assistance. You'll need to provide the following information to start:
First name
Last name
Email address
Phone number
24 Hour Fitness club
The reason you're submitting a request
Additional details
Using the Contact Us Page
Head over to the official Contact Us page.
Fill out the provided fields for your contact information, including elements like your name, email, and phone number.
Locate your club in the field provided and select it from the drop-down menu.
Select the reason you're submitting a request from the drop-down menu.
Provide additional details in the box provided. You might want to include specific account issues, problems, etc.
Hit the Submit button to finish your request.
Note: The timeframe it takes to hear back from the 24-Hour Fitness customer support team can vary but typically takes one to three business days.
Freezing Your 24-Hour Fitness Membership
You can request a courtesy one-month account free if you're a Monthly Payment member at 24-hour fitness. However, your account will need to be in good standing, and you'll need to meet certain criteria. You can freeze your account by accessing your My24 Account menu and selecting the Freeze Membership option.
In some cases, you can be eligible for extended account freezes. These situations might include medical reasons, work transfers, volunteer programs, and military deployments. You can contact your local club or submit a request using the Contact Us page for additional assistance and information.