If you're looking for an affordable gym, Planet Fitness may be for you. But you have to consider how you can pay for the membership and other services.
Having the money available isn't always enough to pay. Here's what you should know about payments at Planet Fitness.
What Payment Methods Does Planet Fitness Accept?
Planet Fitness accepts checking accounts for membership payments. When purchasing drinks and snacks at the gym, the PF Black Card is an acceptable payment method. Basic members can use credit cards to cover the cost of snacks.
Before you head to Planet Fitness, make sure you have the right payment methods on you. Then, you'll be able to get into the gym and pay for anything you need while there.
How to Pay for Your Membership
Paying for your Planet Fitness membership is relatively easy. The setup process is probably the most complicated part, but you only have to do that once. You'll only ever need to do it again if you want to start paying from a different account.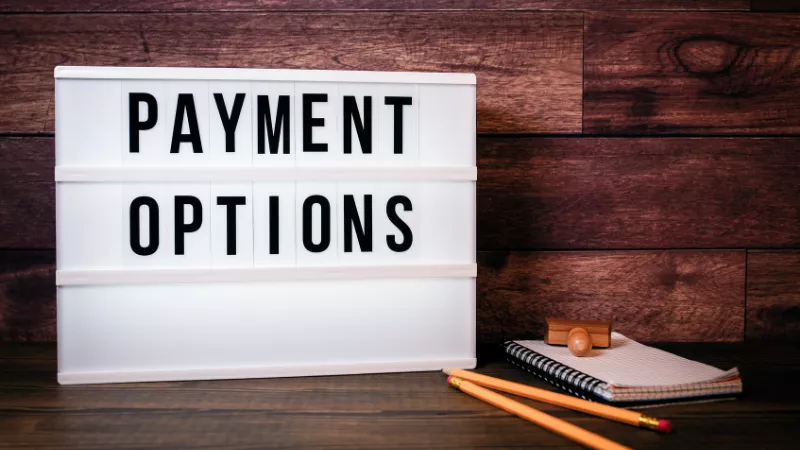 Either way, here are the steps you'll need to take to pay for your membership.
Review Your Checking Account
Before you join Planet Fitness, you'll want to take a look at your checking account. Find the number, either in your online account or by contacting your bank. You can also visit your bank in person.
Of course, if you don't have an active checking account, you'll need to set one up. Most banks offer at least one free checking account, which is a good way to keep costs low.
If you have a spouse, you can ask to join their account. You can also have a joint account with a parent or another relative. That way, you don't need to set up an account with just your name on it.
Check the Balance
Once you figure out your account number, make sure you have enough money in the account. You'll want to do this each month to stay on top of your payments. Fortunately, you don't need more than $50 to $80 for your membership fees.
However, annual members will need $200 at the time of their renewal. PF Black Card members who charge drinks to their card will need to cover the cost of those drinks.
If you share the account with someone, make sure they know how much the balance needs to be and when the money needs to be there. That way, you won't risk getting a chargeback and having to pay an extra fee.
Sign Up at the Gym
When you're ready, you'll need to head to your local Planet Fitness to sign up. You should bring your account and routing numbers to make filling out paperwork easier.
Unfortunately, you can't use a credit or debit card to make payments. Instead, the gym will ask for your account information to set up electronic funds transfers (EFTs). Planet Fitness will debit your account each month for the cost of your membership.
Luckily, you only have to set this up once when you first begin your membership. Then, you only have to worry about having a large enough account balance. Your membership will continue until you manually cancel it.
Find out more about the Planet Fitness cancellation, and whether or not tanning beds are open 24 hours.
How to Pay for Extras
Planet Fitness sells drinks and other items, so you can buy stuff before or after a workout. If you forget a water bottle, for example, you can buy some water. You can also go to the Planet Fitness shop online to buy special gear.
The payment options for these things differ slightly from how you pay for your membership. Here's what you need to know about purchasing extras.
We answered the question: Can guests tan at Planet Fitness?
Use Your PF Black Card
If you have the PF Black Card membership, you will get a physical card to use. This allows you to enjoy the 50% discount on drinks, and you can use the card for anything you want to snack on while you're there.
Planet Fitness will add all of the charges to your monthly bill. Then, they'll charge the checking account you have on file for the total. Because of that, it can be risky to use this card since it won't feel like you're spending money.
Consider your monthly budget to determine how much you can afford to spend per trip. You can still indulge in some drinks, just don't overdo it.
Bring a Credit Card
Any member, PF Black Card or not, can bring a credit card to pay for drinks. You'll also be able to use a card to buy gear from the Planet Fitness store online. Of course, another option is to use your debit card.
That way, you can pay for whatever you need to work out. You won't have to worry about forgetting a drink or pre-workout at home. And you won't have to go to a separate place to get a drink.
Depending on the location, you may be able to pay in cash. However, the acceptance of cash can be up to the owner of the specific franchise location. Consider calling ahead to see if the club you'll visit accepts cash.
What Payment Options Does Planet Fitness Have?
Planet Fitness only offers one payment option for memberships, and that's EFTs via checking accounts. However, you may be able to use a credit card or even cash for extras. Be sure to ask your local gym about payment methods. Then, you can enjoy all of the amenities Planet Fitness has to offer.
For more information check out our list of Planet Fitness articles.