Choosing the right rental vehicle is vital to a smooth moving experience. Choosing the wrong size results in headaches, frustration, and multiple trips. It can be challenging to determine which size vehicle is suitable for your needs.
Thankfully, we've compiled everything you need to know about U-Haul truck and trailer sizes. Here's your guide to choosing the right-sized rental vehicle from U-Haul.
What Size U-Haul Truck Do I Need?
U-Haul offers a wide selection of rental truck sizes. The size of the truck you need will depend on what you're moving. The 9' Cargo Van can work well for studio apartments and college dorms. The 15' Box Truck is excellent for two bedrooms or less. Let's break into the specifics.
Choosing the Right Truck Size
Selecting the right U-Haul truck size is essential to a smooth moving process. Picking the wrong truck size is sure to cause headaches and frustration, especially if you're traveling cross country. Thankfully, there are a few easy ways to select the right rental vehicle size.
Start With a List
You'll need to make a list of what furniture you're moving before you can choose a rental vehicle. This step may seem redundant but will help along the way. Go through each room of your home and make a list of the large furniture pieces you have.
Include items like bed frames, dressers, nightstands, and any other pieces that won't fit in a box. Once you have everything jotted down, you can contact your local U-Haul dealer. With your list in hand, they'll be able to give you a clear recommendation on what type of rental vehicle you need.
By Room
Selecting a rental truck by how many bedrooms you're moving is a simple and straightforward method. Many customers have found this method to be more than satisfactory. U-Haul even lists their truck capacity in terms of bedrooms.
However, these capacity sizes are only estimates. You may have a larger room or non-standard furniture sizes. For example, your bedroom may have a king-size bed, bookcase, dresser, and two nightstands. This example might need a larger vehicle than recommended. It's best to reserve the next size up when in doubt.
Here are some available sizes to get you started:
9' Cargo Van: Small jobs, studio apartments, college dorms
10' Moving Truck: Small apartment to one-bedroom house
15-Foot Rental Truck: Maximum of two bedrooms or less
20-Foot Rental Truck: Maximum of three bedrooms or less
26-Foot Rental Truck: Four or more bedrooms
Basically, single adults with smaller apartments will be selecting from the 10' rental truck, 9' Cargo Van, or the 15-foot truck at the largest. Mid-size families will be looking at the 15' moving truck or larger. Large homes and families will require a 20' truck or larger to transport their belongings.
Use Cubic Feet
You may prefer using cubic feet if you're a bit of a nerd. You can take the list you made earlier and insert the measurements into an online calculator. Another general rule to follow is to allow 150-200 cubic feet of rental vehicle area per fully furnished room. Keep in mind that this rule is only an estimate and tool.
U-Haul provides cubic feet measurements for each of their rental trucks on their website. You can also ask in person when you visit the dealership. Find your local dealership using the official location finder.
Cargo Trailer Sizes
Your furniture and moving process may not require a rental truck. U-Haul also offers rental trailers that can be towed behind your vehicle. Rental trailers are perfect for short and long-distance trips as they provide protection and security. Here are some of the sizes available and what they can fit.
What Fits in a 4×8 U-Haul Trailer
The 4×8 U-Haul Cargo Trailer is the smallest rental trailer they offer. This rental trailer has a 1,600lb load capacity and a total of 142 cubic feet. Compact and narrow furniture pieces work best in this trailer. Here are a few:
Standard loveseat (64" x 37" x 37")
Standard twin size bed
Small three-seat sofa (35" x 84")
The 4×8 Cargo Trailer works well for moving small pieces of furniture, household items, kid's beds, etc. This trailer also works well for moving college dorm pieces like small desks and nightstands.
What Fits in a 5×8 U-Haul Trailer
The 5×8 U-Haul Cargo Trailer is their most popular offering. This mid-size trailer has a max load capacity of 1,800lbs and a total of 208 cubic feet. You can fit quite a bit of furniture in the 5×8 trailer. Here are a few items to consider:
Queen-size bed
Square dining room tables
Multiple chairs and furniture pieces
Bookcases, desks, office furniture
Standard sofa or couch
The 5×8 Cargo Trailer is much larger than it seems. You could easily fit furniture from a few different rooms around your house. U-Haul claims this trailer size is a popular choice for small businesses, offices, or trade show exhibits.
What Fits in a 6×12 U-Haul Trailer
The 6×12 U-Haul Cargo Trailer is their largest offering. The 6×12 Cargo Trailer can hold up to 2,500lbs and has a total of 396 cubic feet. You can have some of the largest moving capacity if you pair this trailer with the 26' moving truck. Here are a few items you can fit in this trailer:
L-shaped couches and sectionals
Pianos, pool tables, etc.
Multiple bedrooms
Business and office furniture
Motorcycles
Workout equipment
The 6×12 Cargo Trailer is an excellent choice for large moving operations, sectional couches, odd-shaped pieces, and rare pieces of furniture. This trailer doubles as an enclosed motorcycle trailer and can protect your ride from weather damage. This trailer is another popular choice for businesses that frequently tow or transport goods and equipment.
Which Size U-Haul Should I Rent?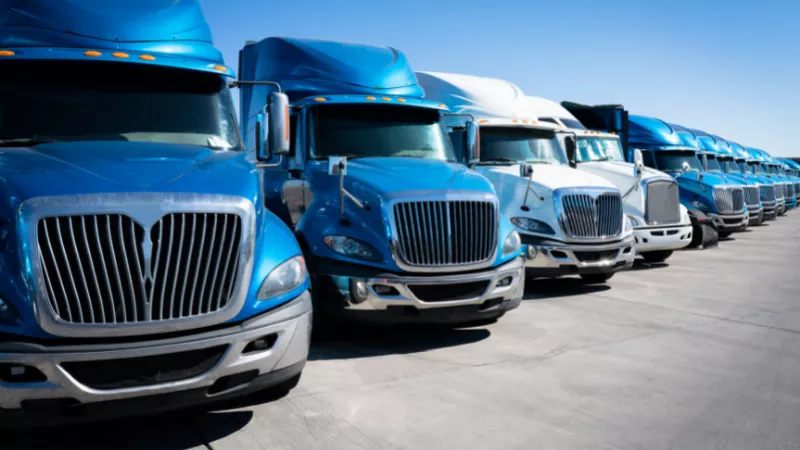 Picking the right rental vehicle size is essential to your moving process. The size of the vehicle you need will depend on how much furniture you're moving. One way to determine the capacity you need is by the number of rooms you have.
The 10' Box Truck works best for small apartments and studios. If you have a two-bedroom apartment, condo, or larger apartment, you should be looking at the 15' moving truck and the 17' moving truck. Mid-size homes with 2-3 bedrooms and larger houses should decide between the 20' truck and the 26' rental truck.
If you're unsure which size is correct for your moving needs, you can contact your local U-Haul dealer. Use the official location finder to locate a store near you. From there, speak with a crew member to determine the best size rental vehicle for your needs.