GameStop can be an excellent place to shop for new and used video games. But if you don't live near one, you may not think it's all that great.
GameStop can ship games to you, so it doesn't matter where you live. Before ordering a game, though, you may wonder where the game will come from.
Where Do GameStop Orders Come From?
GameStop orders may ship from a warehouse or a retail location. The origin depends on the games in the order and where the customer lives. GameStop will usually ship your order from as close as possible to the end destination.
If you live in Canada, most orders will ship from Ontario, regardless of where you live. This can help you predict shipping times based on where you live.
Places GameStop Ships From
GameStop ships from a variety of places, so it can be hard to know where your order will originate. Sometimes, you may order multiple games that come from different locations.
Just because your last order came from your local store doesn't mean your next one will. A lot of factors go into determining where GameStop will ship a specific order from.
Knowing this can help you estimate when your order will get to you. While GameStop may provide an estimate, it might not be accurate. Having the shipping details can help you and GameStop keep track of the package before it gets to you.
Before you order online from GameStop, here are some places where your order may come from.
Your Local Store
First, your game may ship from the GameStop store in your city. This is a great option if the game is in stock nearby. You can get the delivery within a day or two since it won't have to travel far.
This is also where GameStop will ship from if you order same-day delivery. GameStop uses DoorDash to deliver games within a few hours. As long as you order early enough in the day, you can get your game before you go to bed that night.
Of course, same-day delivery may only be available for specific games. You'll have to buy something that your local store has to get it that quickly.
Other Retail Locations
If your closest GameStop store doesn't have a game, the company may check other retail locations. They might ship the game from a retail store in the next town over. That way, the shipping will still be relatively quick.
Shipping from a store somewhat close to you can also lower shipping costs. Whether this lowers your rate or not, it helps GameStop ship more orders.
However, retail locations aren't always the first choice. If the game you bought isn't available anywhere near you, GameStop will look at its warehouses. Then, it can still keep shipping times quick.
A Warehouse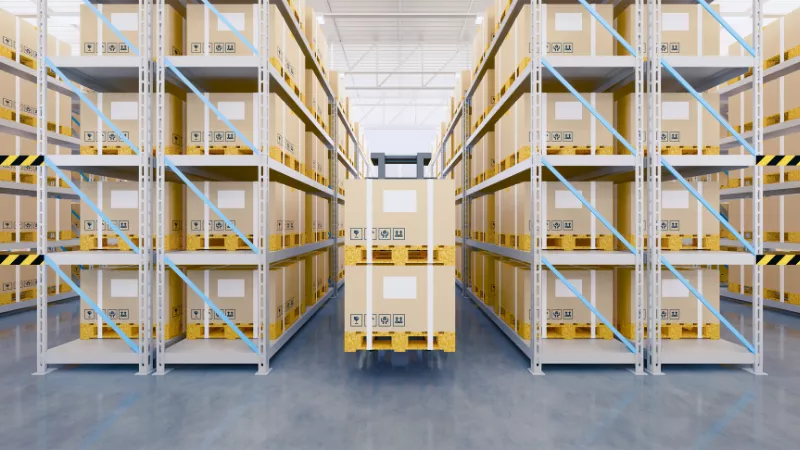 GameStop has warehouses throughout the country, and the warehouse may have more games than the retail stores. If GameStop can't find the game you bought in a store close to you, the company might check a nearby warehouse.
Depending on the order and where you live, a warehouse may be closer than a retail store with the game in question. When that happens, it makes more sense to ship from the local or regional warehouse than from a retail location on the other side of the country.
If you live in Canada, your order will come from Ontario. That means it may come from a warehouse or store. The company won't ship from somewhere closer if you live in British Columbia or Atlantic Canada.
How Long Do Orders Take to Ship?
The time it takes for GameStop to ship an order depends on the type of order. Of course, it may take less time to ship and get to you if the game comes from a local store.
However, it can also depend on if the game is in stock anywhere within GameStop's network. You may need to wait for it to get back in stock before GameStop can ship it.
Regardless of what you order, you also have to consider when you place an order. The company won't ship or deliver items on weekends and federal holidays. Keep all of that in mind when placing an order you need quickly.
Why Order From GameStop Online
While it may take time to arrive, ordering online has its advantages. For one, you can order a game whenever you want. That's nice if you tend to be busy when your local store is open.
You also don't have to drive to a retail store, which is great if none are close to you. Instead, you can shop online and browse the selection and wait for delivery.
Of course, you also get to access more games than what your local store has. The stock can vary between locations. Online orders can be for any game that GameStop has, no matter where that game is.
If you're lucky, you can even get same-day delivery. Then, you can have your game ready and waiting for you after you finish work or school.
Where Do Online GameStop Orders Originate?
GameStop orders originate from a retail store or warehouse. The specific location depends on the game and what's available at a specific store or warehouse location.
In the US, GameStop will ship the copy of the game that's closest to you to save on shipping time.
But if you live in Canada, your order will come from Ontario, even if you live in another province or territory.