You ordered your food from Grubhub, and the food arrived. But maybe something was wrong with your order.
Luckily, you can leave a rating that might help other customers in the future. Consider how you can rate on Grubhub and who you can rate.
How Do You Leave a Rating on Grubhub?
To rate a restaurant on Grubhub, search for the restaurant in the app. View the menu and look for a tab or button for reviews. You should receive a text message after you get your order that directs you to leave a review.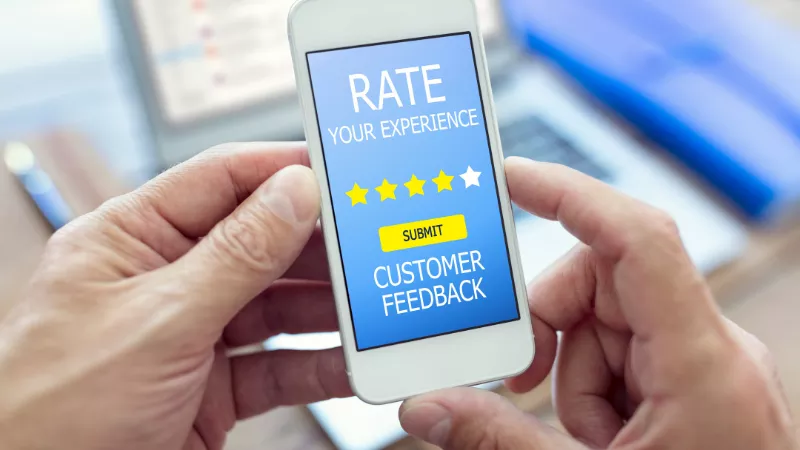 Unfortunately, customers can't review Grubhub drivers. However, you can contact Grubhub if you have a problem with the driver.
How to Rate a Restaurant on Grubhub
After you receive your order, Grubhub should send you a text message. The message will include a link to leave a review for the restaurant.
However, you don't have to use the text message link to leave a review. You can go to your Grubhub app and find the restaurant you want to rate. Find the review tab or button, and add your rating and review.
Now, you should only review restaurants you've eaten at through Grubhub. Otherwise, you could give off the wrong impression, and that's not fair to merchants.
How to Rate a Driver on Grubhub
Sadly, customers can't rate drivers or vice versa. However, Grubhub might send you a survey to ask about your experience.
In the survey, you can mention the experience you had with a driver. That can be nice if the driver went above and beyond or if they were one of the worst drivers you've had.
Why Can't Customers Rate Drivers?
Customers probably can't rate drivers for a few reasons. First, Grubhub allegedly relies more on a driver's acceptance rate when suspending them or giving them more orders.
Also, safety isn't as big of an issue as with rideshare apps. Finally, drivers can't control when a restaurant fulfills an order. Some people might not think about that, so they could give drivers one star even if the driver did everything they could to get the food to you sooner.
Fortunately, you can contact Grubhub if you have a serious complaint. Whether your driver stole your food or didn't follow delivery instructions, you can report the issue. Then, Grubhub might penalize the driver if they didn't do their job well.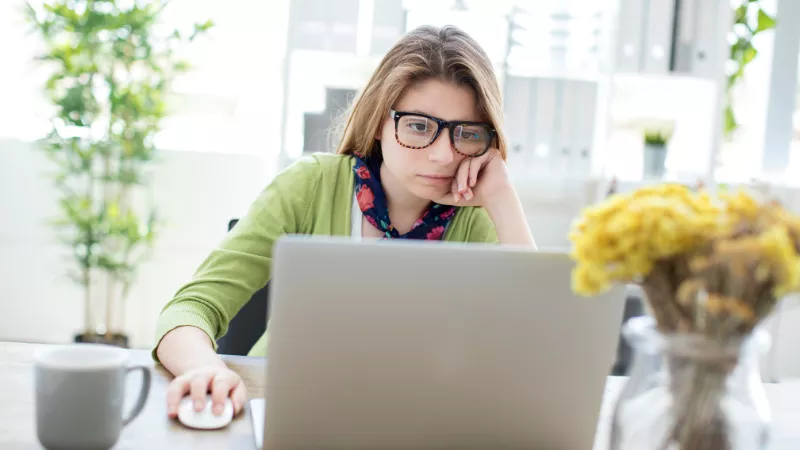 Why Leave a Rating on Grubhub
Knowing how to rate on Grubhub is one thing, but you might wonder if it's worth it. Leaving a rating can take time, and you might not always know what to say.
Here are a few reasons you should leave a rating on Grubhub.
Support Your Favorite Restaurants
If you order from a restaurant that has great food and service, show your support. A review is free to leave, and it can help show others that the restaurant is worth ordering from.
Of course, you should be honest in your review. Don't say the restaurant gave you fresh food if it wasn't.
However, you can support your favorite local joint on the app. If other customers see the restaurant has good ratings, they may be more likely to order from there. Then, you can help keep the merchant in business.
Warn Other Customers
Maybe you had a bad experience with a restaurant, so you can leave a review stating that. Like good reviews, bad reviews can help people choose where to order food.
If the food took forever to get to you, include that in your review. You can also share if the restaurant forgot an item. Grubhub drivers can't check inside your bag, so it would be the restaurant's fault.
As with good reviews, don't leave a bad review just to leave a bad review. Make sure you only review merchants you've ordered from on Grubhub, and give your honest experience.
Give the Restaurant Feedback
Regardless of how positive or negative your review is, you can use it to give merchants feedback. A good restaurant should pay attention to the customer reviews.
Then, the managers and employees can learn to do better. For example, maybe you and other customers have reported that items are missing from your orders.
If that happens a lot, the restaurant might learn to change the process for checking orders when bagging them. Of course, not all restaurants will listen, but it's still good to give your feedback in case someone is willing to learn and improve.
How Do You Rate on Grubhub?
On Grubhub, you can rate a restaurant by going to the restaurant's menu page. Look for the review section to leave your thoughts. You might also receive a link via text to leave a review. If you want to review a driver, you can add your thoughts in a survey, or you can contact Grubhub directly if you have a complaint.